Back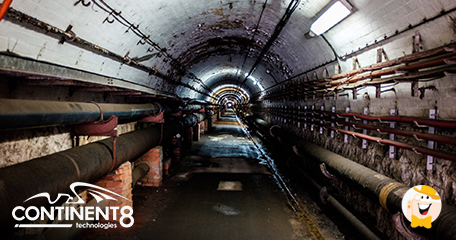 Continent 8 Technologies, a well-established provider of managed hosting, cloud, connectivity, and security services has just secured a deal with the Government of Gibraltar. 
The company has been working with the regulator since 2011 and passed a tender process to earn a new five-year contract. The contract will remain in force until June 2027 and will include data center hosting services.
Continent 8 is able to deliver the premiums solutions and capacity thanks to the secure and special data center located 500m deep from the Rock in the past Ministry of Defense facility.
The company is an international provider of data center services and its network already includes over 85 locations on four continents. The brand connects Gibraltar to the entire world, and the company has become famous as the top infrastructure brand in Gibraltar, with a highly secure and well-equipped hosting platform in the market.
Back in 2021, Continent 8 extended its portfolio to involve Public Cloud which was introduced in response to ever-changing market conditions and the demand for brand-new infrastructure by Gibraltar operators.
A Word from the Company
Speaking on the latest step, David Black, Managing Director of EMEA at Continent 8 Technologies, said:
 "We are delighted to be chosen by the Government of Gibraltar to be the trusted hosting partner of its critical infrastructure for the next five years. It was a competitive tender process, but ultimately our solution emerged as the strongest."
He also notes that the data center is placed deep within the Rock of Gibraltar in a previous MoD facility, providing an unrivaled level of security to customers. This, mixed with their selection of solutions from managed hosting to private and public cloud, turns the company into the go-to infrastructure brand for local and global businesses.
He concluded:
"While we are a global business that spans more than 85 connected locations around the world, we deliver highly localized solutions in the markets we operate and will continue to take this approach as we deploy our ambitious international expansion plans."
Entry in Michigan
Continent 8 Technologies is focused on enhancing its reach in the most regulated markets. The brand has just earned approval from the Michigan Gaming Control Board (MGCB) to deliver its regulated Gaming Cloud to brands and suppliers in the Midwestern US state.
Continent 8's Gaming Cloud is already available to users in different North American locations such as New Jersey  (Atlantic City) and Pennsylvania.
Source:
"Continent 8 Technologies secures Government of Gibraltar data hosting contract", continent8.com, September 21, 2022.
"new five-year contract"
Gambling Law & Society News
Back to articles