Back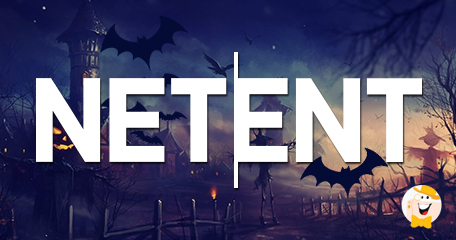 Ah, Halloween! It's not quite crunchy, colorful leaves-falling, pumpkin spice pumpkin latte-smelling, chilly coat weather and dim sunny afternoon-walking fall until the first creepies and ghoulies...well, creep in. But, before you head down to the basement and grab your box labeled, 'Halloween decorations,' and unload necessities like fake cobwebs, a witch's hat and ghost sheets (hopefully no black cats as that would be animal abuse), here's what we suggest: Why don't you get geared up for trick or treatin' by spininin' and depositin'? We are not saying there are no other cool ways to enjoy the season, but let's be honest - we are all here, on LCB, for a reason; and that reason involves the following gems, all loaded with goodies by those miracle workers at NetEnt. So, as a tribute to their hardworking ethics and the upcoming holiday, itself, here's our list of suggestions for perfectly spooky-inspired games to check out this month…
To kick it off, Blood Suckers seems to give you all the necessary equipment to combat the powers of darkness – you know, the usual: a clove of garlic, Bible, crucifix, holy water, and, if those fail, a very handy crossbow. Vampires who you'd like to avoid meeting in a dark alley (which is, somehow, where they always are) serve as symbols of malice on these 5 reels and 25 paylines, embellished by incredibly Gothic aesthetics and a very high payout. Seriously, if you're looking for big bucks and constant winning combos, this is your stop. Look out for the cool Vampire Slaying Bonus!
Insert all known pirate-y clichés and catchphrases here, because then we have Ghost Pirates, matey! With a game screen so beautiful that you'll spend the first hour or so gazing at it, this five reels is more than just eye candy, offering up 243 ways to win. All the pirate symbols you can think of serve a higher purpose here, so use them wisely to get to the treasure chest before those wretched pirate ghosts do (science estimates that 1 pirate ghosts equals 3 ordinary living pirates in malice and sheer dastardliness). In this game, it's all about choosing and finding your optimal way of playing, as the bets can be increased normally and so can the ways to win. This title is seriously addictive and fun.
For some killer drama and suspense, look no further than Creature From the Black Lagoon. That's right, the famous old movie monster is making its comeback on a 5-reel, 20-payline slot game endowed with many cool features – most notably a varied arrangement of wild symbols, like Spreading Wilds, Sticky Wilds and Wild substitutions. There are free spins aplenty in this one, so look forward to that!
Invisible Man has something to be proud of, other than being awesome, and that is the fact that it has a specially tailored suite of bonuses and promos that will have your head spinning like the reels in the game. Not only does it look amazing, but in this 5-reel, 20-payline game, you can actually progress through stages and get instant prizes. The storyline of Dr Griffin is also quite compelling and elaborate, so those into depth and substance will cherish that.
In case you're not sick and dead of zombies in popular culture, there's – Zombies. Though, even something so overused and tired gets a whole new dimension of freshness when NetEnt is around. In fact, it's one of their most successful titles and it's a five-reel, 20-payline bonanza with multipliers and stacked wilds, all sporting the most awesome comic book-style graphics. It also has a pretty neat max jackpot.
Finally, the epitome of modern horror, the Godfather of goosebumps, the originator of terror, the embodiment of Halloween itself – the almighty Dracula. They don't come much more thrilling than this – a five-reel, 40-payline slot game stocked with stack, wild and free spin symbols, a cool new Bat feature that triggers randomly during the main game and during free spins, only to have bats land on reels in droves. All that adorned by brooding dark hues, following the uneasy scene of a beautiful lady mercilessly chased by a sinister vampire.
If you have a spare moment, why don't you let us know in the comments which of these is your personal favorite? We'd really like to know!
"our list of suggestions for perfectly spooky-inspired games"
Casino Games
Back to articles