Back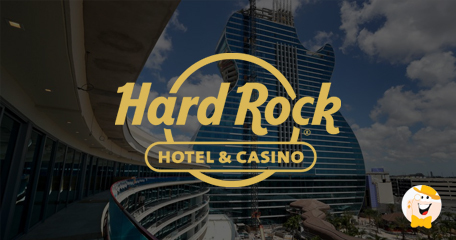 Are you ready for a unique casino venue built in the shape of a guitar? If you visit South Florida, you will have an opportunity to experience how it feels to play your favorite gaming titles inside of the guitar. Seminole Hard Rock has just opened an amazing casino facility and hotel in Hollywood and has already attracted a number of interested customers from all over the world…
About the Opening
An official opening of the Hard Rock Seminole Hotel was organized this past Thursday. The hotel includes 600 rooms for tourists from all over the world. It is expected that the hotel facility will be at full capacity on a regular basis.
The total costs of the recent project are estimated at $1.5 billion. The facility is 450 feet tall which allows visitors to see the complex from the air. If you are traveling to South Florida, you can see the massive structure from the airplane. When you visit the venue at night, you can look forward to the light show representing guitar strings.
Additional Content of the Venue
Not only does the venue include a hotel, but it also features a concert and event hall. The premiere concert in the venue will be played by Maroon 5. However, some performers have already had their shows during the grandiose opening including Billy Joel, Sting and Post Malone.
Announcement
CEO of Hard Rock International, which stands behind the Seminole provider, is happy about the innovative casino project in Florida. The initial idea for the facility is to provide only one guitar – not connected with a particular performer or artist. Some customers connect the venue with famous guitarists Les Paul Gibson and Jimmy Page who have established a long-lasting relationship with the Hard Rock company. The company's CEO observed:
"The Hard Rock brand is stronger today than it ever has been. It represents more than food, beverage and a place to stay."
The guitar-shaped hotel represents a part of a planned HRI extension which requires $2.2 billion expenses. Apart from the Seminole venue, one part of the budget goes to the Tampa casino project in Florida. Meanwhile, customers can enjoy within guitar thanks to multiple restaurants, swimming pools, and shops.
Source:
"Hard Rock opens guitar-shaped venue in Florida", Erik Gibbs, calvinayre.com, October 25, 2019.
"An official opening of the Hard Rock Seminole Hotel"
Land Based Casino News
Back to articles