Back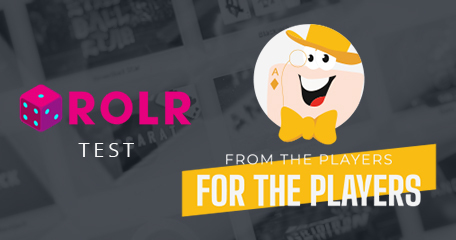 As we set the stage for another high-stakes test at Rolr Casino, where our player embarked on an exhilarating ride with a bold $1000 deposit, we dive into intense gameplay that saw RedApple hit $73.08 wins, culminating in an instant $500 cashout.
What makes his experience even more intriguing is that it all happened without any time-consuming KYC verifications. Therefore, join us as we delve into the rip-roaring testing, where risks are high, rewards are even higher, and anonymity is key.
Before we go more into details, here's a quick review:
Tester of the casino: RedApple
Date of registering: MON, Aug 28th, 2023
Deposit: $1000 in Bitcoin via Coinbase on MON, Aug 28th, 2023
KYC: No verification needed
Withdrawal: Received $500 via Coinbase on TUE, Aug 29th
Despite the withdrawal occurring a day later, it's worth noting that it was still processed in under 24 hours. This speedy transaction turnaround adds to the overall positive experience of our test, giving players confidence in the reliability of financial transactions at Rolr Casino.
Registration
Our player, RedApple, wasted no time in getting started with his high-stakes adventure at Rolr Casino.
With seamless ease, he swiftly signed up for the account by completing the standard registration form. This straightforward process allowed him to jump right into the action, minimizing any unnecessary delays.
Importantly, RedApple's registration process was expedited by the fact that no KYC verificationwas required, streamlining his access to the casino's cashier.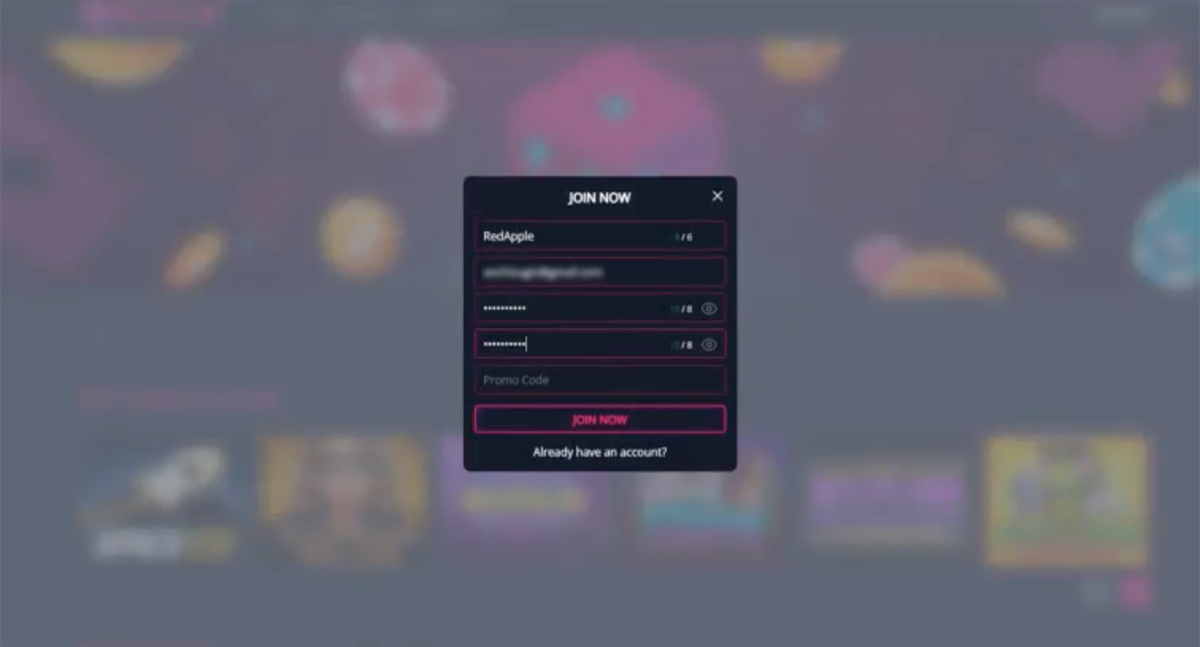 Upon logging in, RedApple efficiently updated his account information to confirm his identity and ensure a personalized gaming experience.

Depositing
RedApple demonstrated his commitment to the high-stakes gaming test by depositing a substantial $1000 in Bitcoin via Coinbase, which amounted to 0.03900000 BTC on the day of the deposit.
Impressively, due to favorable market conditions, this initial investment yielded a remarkable return, as it was valued at $1010.49 when converted on August 28th, adding an extra layer of excitement to his gaming journey.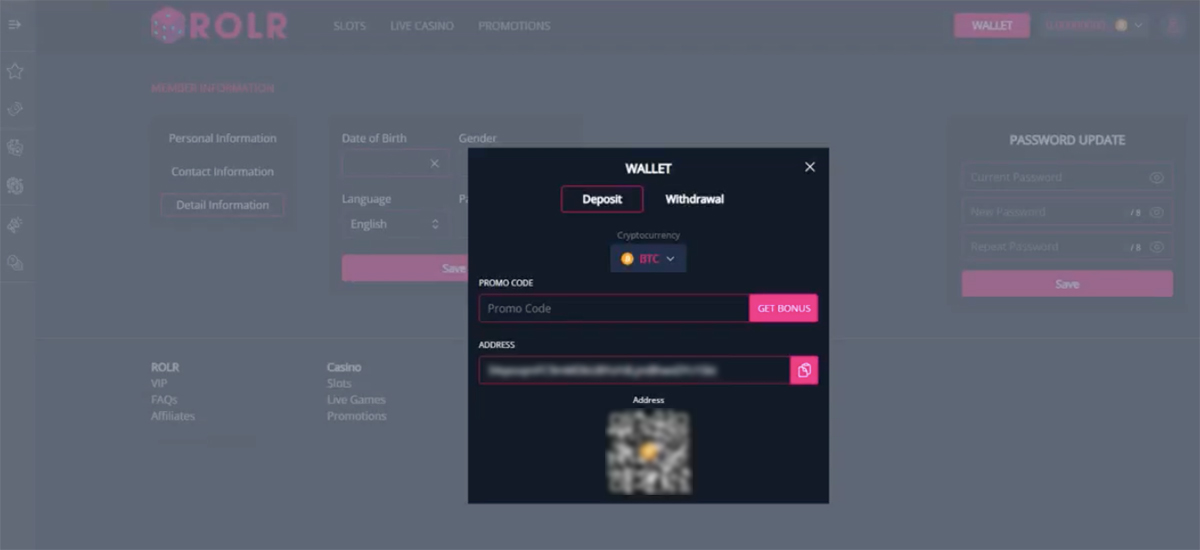 At Rolr Casino, the minimum deposit is $20 worth of cryptocurrency to begin.
Gameplay
Our dedicated tester, RedApple, focused his gameplay on a select trio of slot games during this high-stakes casino test.
He chose to explore the captivating worlds of Lucky Clovers, embarked on a thrilling Max Quest: Mission Amazon adventure, and discovered the enchanting allure of Thai Blossoms after winning $73.08 during free spins.
His deliberate selection of these diverse slot titles allowed him to experience a range of themes, gameplay mechanics, and potential winning opportunities, offering valuable insights into the casino's gaming offerings.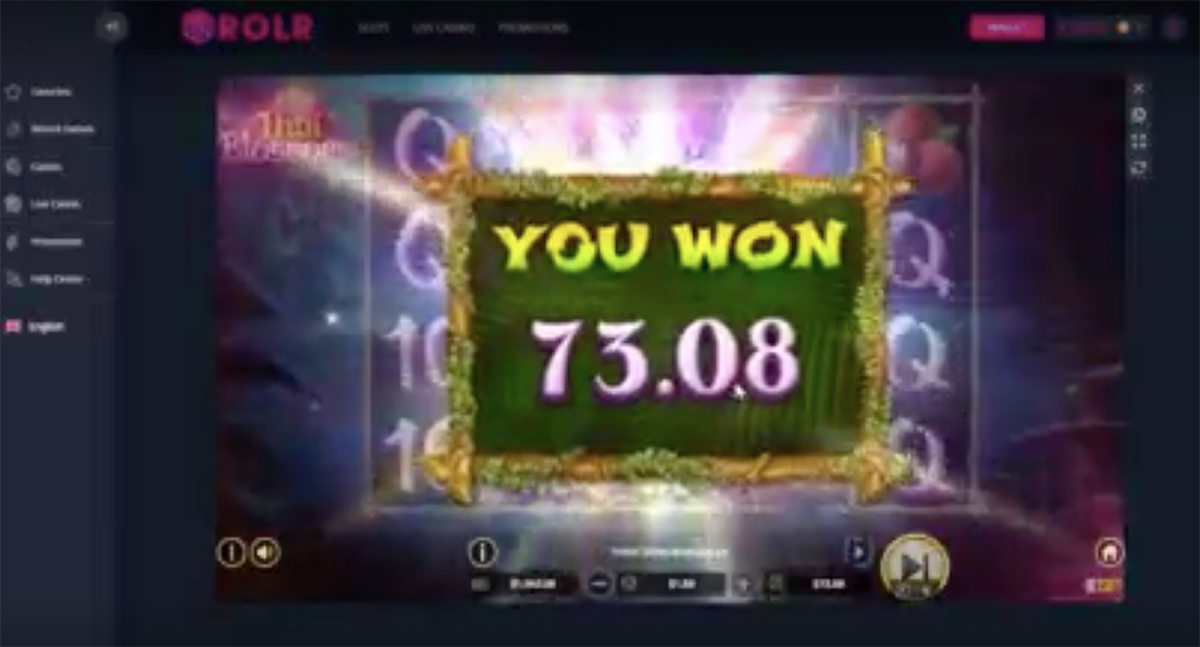 Despite making a smaller win initially, RedApple's curiosity led him to explore the withdrawal process further by requesting a $500 withdrawal inBitcoin, following his enjoyable gaming session at the casino.
Withdrawal
The withdrawal process proved to be exceptionally smooth for RedApple. After the gaming session, he decided to proceed with requesting the remaining balance from his account.
Impressively, Rolr Casino efficiently processed this huge withdrawal, and he received his funds the following day, all within a remarkably short timeframe of less than 24 hours in total.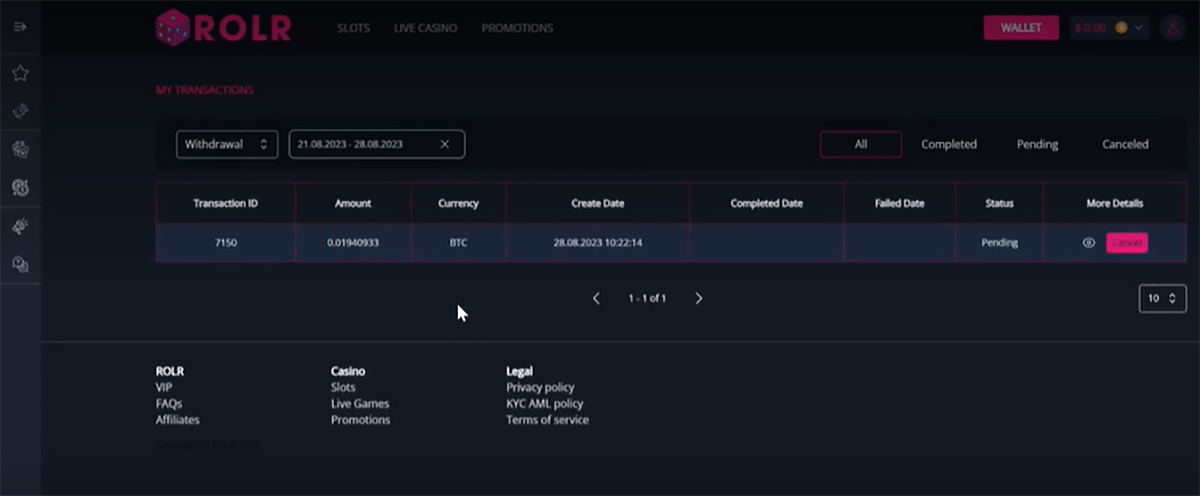 Please be advised that the maximum withdrawal amount is the crypto equivalent of $4000 per day, provided all wagering conditions have been fulfilled.
Conclusion
Tester's high-stakes experience at Rolr Casino was nothing short of exhilarating. From the quick and hassle-free registration, the thrill of gameplay on carefully selected slots by BGaming and Betsoft, to the efficient and prompt withdrawal process, this test showcased the casino's dedication to delivering an enjoyable gaming environment.
The absence of KYC verifications added an extra layer of convenience, making it easier for RedApple to dive into the action.
With a swift and satisfying withdrawal process that stayed well within the 24-hour mark, Rolr Casino has proven itself as a reliable and exciting platform for high-stakes gambling.
On the other side, our tester's journey definitely underscores the potential for excitement, rewards, and convenience that awaits players in the online casino sector.
Thank you for participating in our project "From the Players, for the Players".
New tests are coming. Always play responsibly!
"RedApple demonstrated his commitment to the high-stakes gaming test"
From the Players for the Players
Back to articles