Back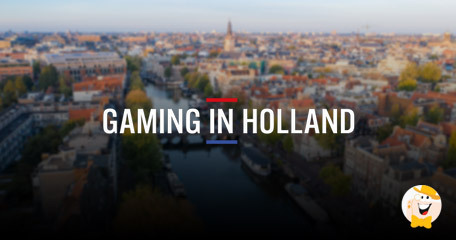 One of the most insightful events is coming up this week as the highly anticipated 12th annual Gaming in Holland Conference approaches this Thursday.
Taking place on June 8 at the prestigious KIT Royal Tropical Institute in Amsterdam, this conference couldn't come at a better time to address the pressing issues impacting the regulated gambling market in the Netherlands.
Privatization of Nederlandse Loterij?
According to earlier announcements, the Dutch government's long-awaited ban on untargeted advertising of online gambling services will officially take effect on July 1.
This comprehensive ban covers all forms of advertising, including broadcast, print, and outdoor platforms. The profound implications of this ban are expected to significantly impact the country's online gambling market, including Netherlands-facing affiliates.
Recently, specific guidelines clarifying the new advertising rules were released, providing further insights into the regulatory landscape.
Moreover, in two recent Parliamentary letters, the Dutch government has expressed its intent to explore the possibility of privatizing Nederlandse Loterij, the largest state-owned gambling operator in the Netherlands.
Additionally, they plan to implement stricter deposit limits, indicating a potential shift in the gambling industry's landscape.
Among the insightful speakers at the conference will be René Jansen, Chair of the Netherlands Gambling Authority, and Fedor Meerts, Department Head Integrity and Gambling at the Ministry of Justice and Security.
Their valuable contributions are anticipated to provide additional clarifications and shed light on the evolving regulatory environment.
The Gaming in Holland Conference also aims to facilitate a more profound dialogue between the regulated gaming industry and care and prevention organizations, with the goal of creating a sustainable gambling market.
Esteemed speakers like Floor van Bakkum, Prevention Manager at Arkin – Jellinek, and Nathalie Smit, CEO of Loket Kansspel, the Netherlands' national gambling helpline, will share their perspectives on player protection with industry representatives, as well.
Exploring Technological Advancements
Dutch tech watcher Remy Gieling is also attending the conference to deliver an engaging presentation on the integration of ChatGPT and AIin online gambling, showcasing the advancements in technology that are shaping the industry.
Other conference sessions will focus on market and staffing data, operations, and the impact of affiliate marketing.
"The annual Gaming in Holland Conference has undoubtedly become a pivotal event for all stakeholders in the Dutch gambling market," commented Willem van Oort, the founder of Gaming in Holland.
He also expressed his enthusiasm about the attendance of influential decision-makers, whose insights and perspectives are invaluable in shaping a sustainable and responsible gambling market, especially during a critical phase.
The Gaming in Holland Conference promises to be a dynamic platform where industry leaders, regulatory authorities, and experts will convene once again to discuss the future of the Dutch gambling market, ensuring its growth and integrity in the face of evolving challenges.
Source:
"Essential market intelligence and regulatory updates", gaminginholland.com, June 7th, 2023.
"the Dutch government has expressed its intent to explore the possibility of privatizing Nederlandse Loterij"
General Gambling News
Back to articles