Back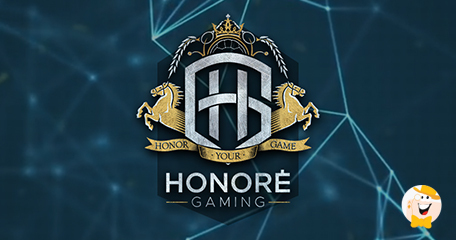 Honoré Gaming, a forward-thinking online sportsbook brand, and tech provider has just created and introduced a loyalty scheme for the African jurisdiction where it has become a brand of choice for many leading operators.
The latest loyalty scheme comes with a level-up format allowing players to earn reward points for each bet they place. It works under the simple rule - the higher the anticipated margin of the wager, the higher the sum of reward points they will get. Players can also redeem points for cash or free bets.
If you check the new scheme by Honore, you will see six levels. In addition, everything is created in a way that provides about 20% and 30% of active customers an ability to come to minimum level one of the programs per month.
Customers can also see their number of points as well as the number of rewards they need to reach the next level. To provide the maximum level of fun and full transparency, users can also check how many points they will get on the active wagers they have placed.
An innovative loyalty scheme is already live with multiple African operators in regions such as Congo Brazzaville, Chad, and Nigeria for 3 months. Following the addition of the scheme, all these brands have recorded about a 24% growth in the number of wagers per player each month.
Commenting on the latest launch, Christophe Casanova, Chief Operating Officer at Honoré Gaming, said:
"Operators are always looking for ways to retain players and reward them for their loyalty to their sportsbook or casino. Loyalty schemes have long been a powerful way of doing this, so we wanted to offer such a scheme to operators in African markets."
According to his words, The Honoré Loyalty Scheme has been created to add an element of entertainment but also transparency with customers able to see how many points they could get from each of the wagers they have placed. These points can also be cashed in for free wagers or free money which makes the experience even more attractive.
The company can already see how useful their loyalty scheme can be with the brand partners that have been featuring it for the previous months, so they look forward to rolling it out with more partners. This will allow the brand to enhance bet volumes while increasing retention rates.
Honoré Gaming is a provider of betting solutions and excellent proprietary technology. It serves versatile brands in the market such as sports betting, lottery, and horse racing.
Source:
"Honoré Gaming rolls out dedicated loyalty scheme for Africa", europeangaming.eu, May 30, 2022.
"earn reward points for each bet"
General Gambling News
Back to articles