Back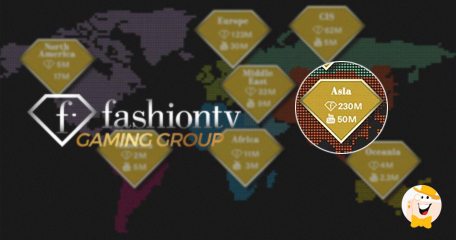 FashionTV Gaming Group, one of the fastest-growing corporations in the global web-based gaming industry has gone live in the Asian market for the very first time. This is powered by a sublicensing model that will make it possible for an exclusive number of suppliers in Asia to leverage the immense influence…
…of this brand. Being part of this franchise means that partners can capitalize on the global reach. However, this very same brand that works hard on expanding its presence has had several significant issues, which is why we feel the duty to warn players about some unethical practices involving this name.
Corporation in a Nutshell
Following its 2019 series launches in Europe, India and Africa, the Group already gathers over 2 billion viewers all over the world. As for the platform itself, it already encompasses more than 5,000 slots, live dealer and table games from 15+ game studios and software providers including…
…Microgaming, BetConstruct, The Stars Group, Play'n GO, NetEnt, Evolution Gaming, Playtech Affiliate Software Platform and more. Under the terms of the agreement, the B2B model will enable operators to run several branded gaming verticals. Besides, they will be allowed to develop and produce their own FashionTV branded games. The franchise provides solutions for operators offering bingo, scratch cards, fantasy sports, social games, skill games and more.
How Fashionable Is That?
However, there were numerous complaints regarding one of the venues which is a part of the franchise several years ago. The brand has issues with the license, which is already a sort of warning sign for players to pay attention when accessing this online establishment. Furthermore, users had problems with slow payments and winnings…
…which was more than enough to label BetFashionTV as a non-trustworthy casino, where players should proceed cautiously. As a matter of fact, our report features a thorough interview with one of the affected members. Though the user remained anonymous, the report was more than insightful. In addition to this…
…our section with complaints from players features a thread with more experiences like this. We kindly ask our followers to take time and go through this. Words about establishments with unprofessional and unresponsive customer support and problems with payments should definitely be spread as widely as possible.
SO, don't let the glitz and glam of this widely popular brand fool you, no one can get away with this, no matter how big name. Keep in mind these unethical practices and make sure more players become aware of them. If they are eager to conquer new markets, they should do so with transparency, not with bad behavior.
Source:
"Fashion TV Gaming Group newsletter", May 14, 2019.
"However, there were numerous complaints"
General Gambling News
Back to articles