Back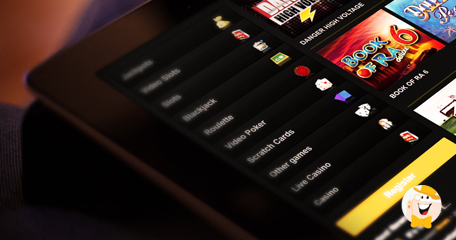 Netherlands Gamling Authority, Kansspelautoriteeit (KSA), has confirmed that 183 companies have expressed interest in acquiring an online gaming license in the country. As reported, there are 89 foreign companies and 83 abroad licensees interested in submitting an application.
At the moment, the application costs £45,000 with an obligatory financial guarantee of £830,000. KSA mentioned that, "it doesn't guarantee each applicant to receive official permit."
Further Examinations
As part of the selection process, all applicants must pass screening which will include reliability and integrity tests. Moreover, candidates will be tested for specific problems like business operation conditions, presence of addiction prevention policy as well as areas of playerˈs identification, quality assurance and separation of playerˈs and other funds.
KSA Activity
Kansspelautoriteeit began the operator registration procedure on June 5. The entire process is part of a long-expected plan for introducing a Remote Gambling Act in the country. According to the KSA, the new Gambling Act will go into effect by summer 2020 while the Dutch gambling market will open on January 1, 2021. Meanwhile, all interested parties can submit an application until June 21, by completing the license form.
Current Endeavors
The Dutch Ministry of Justice and Security works on legislation regarding "lower regulations." Up to completion, KSA will define full conditions which will allow operators to submit an official application.
Commenting on the license conditions, Chair, Rene Jensen, said:
"Such an operation places quite a high demand for an organization the size of the KSA. However, we are doing everything in our power to get it done. If we cannot manage with our permanent staff, we will hire external staff."
As a reminder, the Netherlands has an offline gaming market which includes a casino monopoly of 14 casinos, state and charity lotteries, lotto monopoly, horse racing and about 42,000 slot machines in local bars, restaurants, and arcades.
About KSA
The Netherlands Gambling Authority has been in operation since 2012. KSA represents an independent body which supervises online gaming offerings in the country. The Authority consists of six departments including communication, enforcement, facility management, legal, supervision, and consumer department. Kansspelautoriteeit is dedicated to three core tasks: regulation of legal supply, prevention of gambling addiction, illegality and crime as well as protection of consumers.
Source:
"Over 180 companies seek to apply for an online gaming license in Netherlands", yogonet.com, June 21, 2019.
"183 companies have expressed interest"
Gambling Law & Society News
Back to articles