Back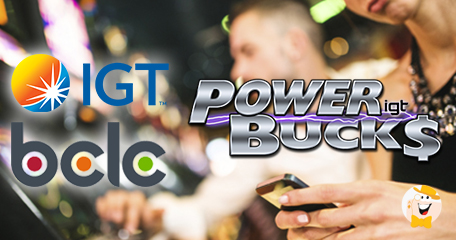 Regarded as the global leader in gaming, IGT, has just recently shared news of its latest partnership with British Columbia Lottery Corporation (BCLC). Together, IGT and the Canadian lottery operator have rolled out a progressive prize pool jackpot, Powerbucks. This move serves as a major milestone for IGT, and strengthens a relationship which has been in place for 19 years.
As a result, BCLC's Powerhits slot games across their land-based facilities will be linked to both mobile and desktop versions of the game. In total, there slots which will be linked across 33 different land-based locations. Customers from Columbia and Manitoba can access the games via PlayNow.com.
By participating in Powerbucks, players are given the opportunity to earn jackpots worth CAD$1m or more. A required wager between $0.50 and $2.99 makes players permitted to win a fixed, $1m jackpot. Additionally, the progressive jackpot, starting at $1m can be awarded to players wagering a minimum of $3.
BCLC Vice President of eGaming, Monica Bohm, commented "Powerbucks delivers a whole new jackpot experience to PlayNow.com players that is unique in North America. Players can play Powerbucks for a chance to win jackpots of $1 million or more anytime from their mobile devices, home computers or local casinos."
Additionally, BCLC Vice President of Casino and Community Gaming, Brad Desmaris, stated "The introduction of new, innovative products, such as Powerbucks, helps BCLC deliver the very best in gambling entertainment to British Columbians while benefiting communities across the province."
According to David Flinn, Canada's Regional Vice President, "IGT is pleased to partner with BCLC for the Canada debut of Powerbucks. Powerbucks extends IGT's legacy in developing omni-channel products that push the envelope of innovation and transform the way players enjoy gaming entertainment."
"IGT and BCLC Introduce Powerbucks Omni-Channel Jackpot" IGT. September 12, 2015.
"a progressive prize pool jackpot, Powerbucks"
General Gambling News
Back to articles