Back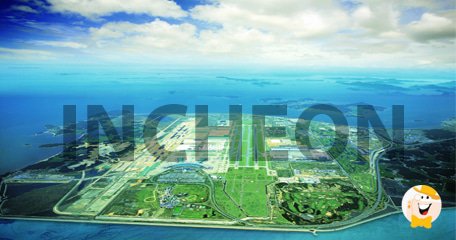 Incheon Metropolitan City officials have disclosed plans to extend its cultural and tourism offering. As part of the expansion plans, the local government looks to introduce the new Yeongjong-do Integrated Resort Cluster Project for regular visitors.
More About Extension
The city has been planning for a while to boost its tourism industry. It is devoted to attracting additional visitors and becoming a leading cultural location in the Northeast Asian region. At the moment, the entire region is known for Yeongjong island located off the West Coast of Incheon and close to International Airport. Thanks to the convenient position, the region looks promising for further expansion and the introduction of luxurious hotels, convention centers, casinos for non-residents, theme parks, shops, and spa centers.
Yeongjong Island Projects
Yeongjong Island is already a well-known gaming location. One of the leading projects in the region is Paradise City, where famous casinos such as Caesars Resort, Mohegan Gaming, and Inspire Entertainment Resort are looking to commence the operation.
Paradise City was launched in 2017 as a non-resident-only resort in South Korea. It features a five-star hotel with 711 rooms, a casino area, and a convention hall that has space for more than 1500 people.
As soon as Caesars Resort begins operation, the complex will get 700 new rooms, a hall for live events, a swimming pool, spa, and unique foreigners casino. Additionally, Mohegan Gaming and Entertainment (MGE) plans to introduce all new casino venues as well as a luxury hotel with about 1250 rooms. The company is dedicated to delivering a one-of-a-kind experience with indoor and outdoor theme parks for more than 15,000 people.
Yeongjong island belongs to the Incheon Free Economic Zone. After the introduction of additional facilities, the overall resort will offer 20,000 new working positions. It will result in the economic development of the region and bring $1.6 billion per annum.
The island is currently under its fourth phase of redevelopment. The initial expansion idea dated back to the 1990s and the last part of the expansion is soon to occur. After the final additions to the complex, it will attract more tourists thanks to new airport passenger terminals with capability to transfer about 100 million people each year.
Source:
"Incheon plans to expand the tourism industry with Yeongjong Resort", calvinayre.com, December 13, 2019.
"plans to extend its cultural and tourism offering"
Land Based Casino News
Back to articles