Back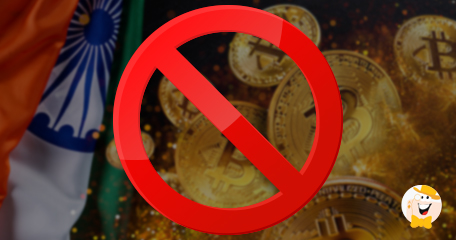 Cryptocurrencies not welcome in India
Tension is rising in India among crypto users and the Government is planning to ban cryptocurrencies. This potential law, which is taken into consideration by the RBI, The Reserve Bank of India, can pose many problems for crypto users. Around 15 million Indians invested in virtual assets, according to various estimates.
Before getting into details about why India is considering outlawing crypto, let us face some facts. What changes would banning actually bring? Well, the transactions between the bank and crypto exchanges would be stopped. Users would not be able to convert local currencies into buying any kind of virtual money.
But, this probable crypto-ban is not shocking news to residents of this big South Asian country.
This idea was first born back in 2019, when Subhash Garg from the Committee on Virtual Currencies recommended that the government should not allow private virtual currencies in the country.
The Pandora's Box was opened.
Virtual Assets Again Under Question
Ideas that started a fire in the crypto community two years ago are still burning.
Since the 2019 recommendation to ban crypto, the value of virtual investments grew from around $900 million to almost $6.6 billion in 2021.
What would happen if virtual assets become just a dear memory in India?
Indians who possess, trade or transfer crypto-assets can face serious financial problems. The latest news made many very concerned, but history is suggesting that the prices will not be impacted too much if this RBI intention soon becomes reality. If the ban becomes law, India would be the first major economy to make holding cryptocurrency illegal.
What About the Crypto Gamblers?
Online casinos are a big thing in India, and a massive number of players are using crypto for depositing and withdrawing. The level of privacy, no fees, and speediness are among the reasons crypto is the first choice for many players -- but all of this may soon go down the drain.
The government of India was never enthusiastic regarding crypto gambling, but players had many reasons to choose virtual assets rather than fiat currencies.
Among many others, the fact that the Indian Rupee is quite unstable due to inflation issues is one reason India is suffering.
Can Stable Coins Save the Day?
If Bitcoin, Litecoin and other virtual currencies end up on the blacklist, there is a plan B.
Stable coins are soon to be introduced and distributed. They would be priced at the exact same value as the fiat currencies, those that they represent. Looking deeper into the subject, there is quite an interesting fact; As the name itself implicates, Stable Coins would be much less volatile compared to other digital currencies. Cheap, secure, and with the same strength as virtual money, users would be able to trade those coins anywhere around the world.
Source:
"India's gamblers face trouble with crypto ban. A Complete Low-Down On Crypto-Currency Regulation In India", Shivani
"Virtual assets may soon be outlawed in India"
General Gambling News
Bitcoin
Back to articles