Back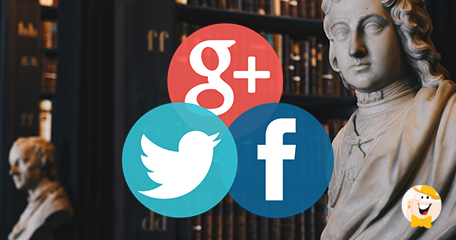 Leading Internet corporations have recently prohibited crypto ads due to an increased number of scams and misleading content regarding virtual assets, especially Bitcoin. Sudden and sequent change of policies in Facebook, Google, Twitter and Yandex has caught the eye of blockchain associations from South Korea, China and Russia which have decided to file lawsuits for cartel collusion and abuse of power. Newly formed Eurasian Blockchain Association (EBA) will press charges in May but more importantly in a US jurisdiction.
An on-going BlockchainRF-2018 congress in Moscow has helped the Russian Cryptocurrency and Blockchain Association (RACIB), Korea Venture Business Association (KOVA) and Chinese Association of Cryptocurrency Investors (LBTC) to establish an exclusive cryptofund which is to finance the legal action. According to the Russian media, it is not a coincidence that global search engine, leading social media network and microblogging platform all at once called the shots to ban crypto ads, which are now supported by Russia's biggest Internet service provider, Yandex.
RACIB's president, Yuri Pripachkin, is convinced that sequential refusals to advertise ICOs and blockchain fundings is an attempt of cartel collusion. According to Pripachkin, four of the most influential companies in the world are using monopoly power to manipulate the market, as bans have already severely decreased revenues at crypto-based enterprises.
Legal representatives of the newly formed association are considering in which state to file the lawsuit, since each state has different views on cryptocurrencies. Moreover, companies' managers and shareholders could also be sued, if EBA proves that they have been using e-wallet services during the ban.
In the meantime, it has also been reported that Snapchat imposed restrictions on Bitcoin ads and other multimedia companies might soon take similar actions.
Source:
"Eurasian Association Of Blockchain To Sue Social Media Giants For Banning Crypto Ads", Zuckerman Molly Jane, cointelegraph.com, March 28, 2018.
"(EBA) will press charges in May but more importantly in a US jurisdiction"
Bitcoin
Back to articles