Back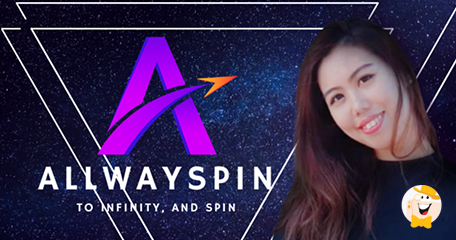 The online gambling industry is always in need of a provider that strives to take game development to the next level. AllWaySpin is one such company. While the primary focus is currently on creating quality slot games, there's no limit to where it can go. The team continues to build upon the Tournament and Achievement solutions. Pulling off originality is no easy feat when it comes to game themes. Find out how they do it as well as more behind the scenes facts in this exclusive interview.
Q: We'd like to begin with the story of AllWaySpin. Please tell us about the founding and mission for the company.
A: AllWaySpin, we're proud to say this is a young and energetic new slots provider in the iGaming industry. The Firm was founded by a team of top professionals that bring years of experience in operations, marketing, and research & development under one roof. We serve some of the top iGaming operators and partners in global markets. In-depth development, product stability, streamlined loading speeds, and constant innovation allow us to provide high-end HTML 5 games and premium gaming solutions. This shows our customers that their profitability is our primary concern.
Q: How do you ensure originality in your game themes?
A: Ideas can come from anywhere. We emphasize on originality and unique game themes. AllWaySpin team make sure new things happen in every game release exactly like what markets need. With every game we release, we do our best to ensure that it has all the necessary ingredients to exceed players' expectations and offer attractive features and excitements to players. More than enjoyable gaming experiences with sensational art and music, our games are all designed for reliable RTP and certified by BMM.
Q: There were 3 game launches in January 2020 including MAHJONG, GACHA BALL and OH! PARTY! Can we expect monthly launches through the rest of the year?
A: We launch 3-4 games in monthly basis. Observing the market trends and players crave for something new, we come out with exciting new games every month. Throughout the entire game process – in our game art, math, features and overall user experience, we manage the time cautiously to ensure every important piece are on the right place ready to fire. We're desperate to create more and more fun games that players enjoy as much as we do!
Q: How do the Tournament and Achievement solutions work?
A: Gaming with AllWaySpin can be more than just games. Additionally, we provide our partners with a powerful network tool of tournament, promotion and achievement to boost retention and raise revenue in one click. We offer unique holiday promotion, in-game notifications, and enhanced gaming performance for optimizing player experience. The Achievement system is fully customizable to fit both the platforms and the player's needs. This allows the platform to engage the players with small tasks and small rewards to really keep the player engaged and incentivized to return. All packages are offered in a one-stop API integration without additional configurations required. And yes, this monster is for free and fully sponsor by AllWaySpin.
Q: Are there any plans to incorporate others types of games into your portfolio or will the focus remain on slots?
A: When it comes to types of games, for now we will focus solely on slots. However, that does not mean that we are limiting ourselves to only producing games. We have what we think is a very competitive Tournament and Player engagement that we will continue to develop and build on. We believe that while we are producing high quality games, we also need to be adding depth to the platform as a whole to maximize the value for our clients. AllWaySpin is dedicated to our clients' success
Q: Can you share upcoming plans for the rest of the year?
A: AllWaySpin is going to focus on growth. There are two main paths to good stable growth for our company. The first path is to continue to create high quality games. We want to deliver a constant supply of fresh art, good graphics and engaging gameplay. We will not lose sight of that. A quality product with diversity for the end user is the solid base we will use to really push the second front, which is bringing out games to market. We are currently developing a Casual Game App to allow for a wider audience. Additionally, we intend to provide content for land-based casinos as well. By partnering with outstanding operators and established corporations, we will be able to get our games in front of the players who want to AllWaySpin!
Q: Are there any final thoughts that you like LCB'ers know about AWS?
A: As our game producer said: "we work relentlessly to give players the most compelling gaming experiences possible." If you've played games with AllWaySpin, you'll know we do everything we can to make every spin a memorable one. Come have a look at our games! Ask us anything you have in mind. We would love to hear from you.
"We're proud to say this is a young and energetic new slots provider in the iGaming industry."
Back to articles