Back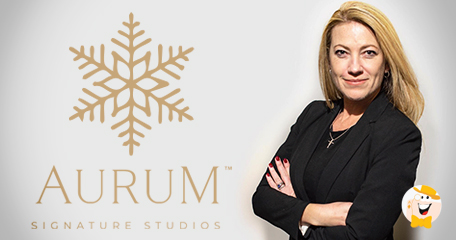 Custom online slot creations are Aurum Signature Studios' specialty. The young company previously worked with top casino operators on bespoke projects. The unique brand of games caught the attention of industry giants, Microgaming. The company now works with them exclusively on titles such as "Burlesque by Dita", which is expected to launch at the end of July 2021. We can also look forward to Halloween and Christmas-themed slots. In an effort to learn more about this provider, we spoke with the head of Studio, Madelein Özok. More on the history and future of Aurum Signature Studios in this informative Q&A.
Q: Please introduce the studio and provide a bit of background.
A: Aurum Signature Studios was established in 2019 and specializes in bespoke slot games, exclusive to Microgaming customers. I'm Madelein Özok – the Head of Studio – and I run a team of developers and artists. We've released 24 slot games since inception and pride ourselves on the quality of the games we deliver, the relationships we've built with operators, and our speedy delivery.
Q: How did the partnership opportunity with Microgaming present itself and how has it impacted the studio?
A: The market created a demand for bespoke games. We can all agree that there are a lot of slot games available to the operators, so how do we differentiate and get a competitive advantage? We think that having bespoke games which can't be played anywhere else is a way to stay ahead of the competition. This is why we created Aurum ("gold") Signature ("unique to you") Studios.
Q: Do you continue to work with other partners to develop bespoke slots?
A: No, our games are exclusive to Microgaming customers.
Q: Which operators have you previously created games for?
A: We've had the privilege of collaborating with Betway, 32Red, Unibet, Aspire Global, Avento, GiG, Betsson Group, Casino Davos, and Danske Spil. We will deliver more games for many other operators.
Q: What is the development process like for your team from concept to completion?
A: The operator has a strong influence on the theme of any game, including choosing the math engine best suited for their customer base. All of the audio and art designs are approved by the operator, and before the game goes through testing and the certification process, the operator has final approval. Then a date is agreed to take the game to life with planned promotional and marketing campaigns.
Q: What can we expect from your studio this year? Can you talk about any upcoming slot releases?
A: We have 20 game deliveries planned for 2021, and recently delivered Danmarks Vikinger for Danske Spil that has outperformed every other game they have in their portfolio. We also delivered Joker Mega Moolah for Betsson Group in March, which is showing a very strong performance. Though I can't divulge the games, I can say that we are also collaborating with a number of top operators on games. We also like to create branded and seasonal global games. You can expect "Burlesque by Dita" to go live at the end of July 2021, and also a Halloween-themed game in October. We'll also be releasing a Christmas-themed game this year.
Q: Online slots have evolved over the years. From a development standpoint, where is the industry headed in terms of innovation?
A: I had 20 years of land-based experience prior to establishing Aurum Signature Studios and believe a lot more innovation can be delivered on promoting and rewarding players according to their behavior – something we delivered extensively in the land-based environment and is much needed in the online world.
"We have 20 game deliveries planned for 2021. "
Back to articles