Back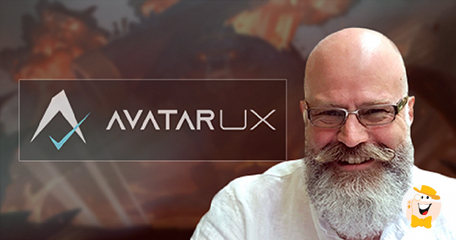 The highly anticipated launch of the 'BountyPop' slot game is set for November 30, 2020. Ahead of the release, we wanted to get in touch with the creative team. AvatarUX Managing Director, Marcus Honney, provided us with some insight to share with you. As a young company, this provider has hit the ground running with its take on classic slots. In addition to market research, the staff has a genuine passion for online games. Learn more about the company's PopWins mechanic and the features of existing titles such as 'PopRocks', 'WildPops' and 'CherryPop'.
Q: Having debuted at SIGMA 2019, AvatarUX is a fresh new company. Let's begin with an overview of the mission and history.
A: AvatarUX was founded in 2018, and by SIGMA 2019, we were ready to announce ourselves to the iGaming industry. Our mission is to create unique slot games that always have the hallmark of the AvatarUX brand – primarily this means innovative game mechanics and distinctively varied AUX styled slot shapes, that will help us stand our own ground in the industry.
Q: In terms of producing games based on the desires of players, does this approach stem from a passionate team of slots players or is market research involved?
A: Primarily, without the players, the industry is unsustainable – so producing games based on the desires of the players is a no brainer. We always aim to analyze player feedback and use data to create slots that will have the mass-market appeal that we're aiming for. Nevertheless, we also have the agility to come at things from a holistic perspective. Most of our team are legitimate gaming lovers, and by also embracing and encourage our shareholder interaction, we were able to position ourselves to be able to release games such as CherryPop™, being 'confident' it will be a hit as it actually proved to be.
Q: In a sector as competitive as iGaming, how do you ensure AvatarUX stands out?
A: Because we understand the players so well, we're able to create games that rapidly trend and have mass-market player acquisition and retention. This is a key reason why our first game, Lilith's Inferno, reached the Top 50 SlotRank across several markets.
Q: 'BountyPop' slot is coming 30 November 2020. Please tell us about the development of the game and what players can expect.
A: BountyPop is our last release of 2020 and already the fourth in the PopWins series of games. This game takes you aboard a spirit pirate-themed experience which has a maximum win up to x55,000 the triggering bet. In theory, a high roller using a €20 could win €1,100,000 – but even a €0.20 player can win up to €11,000 if really lucky. It's got a 96% RTP and the PopWins can extend the spins enhanced value.
Q: Tell us more about the PopWins™ mechanic.
A: PopWins is our 'coup de grace' when it comes to finishing off the competition – it's a unique bonus concept that really gives players something special when they play PopRocks™, WildPops™, CherryPop™ and BountyPop™. The feature makes a winning combo 'POP' to add more symbols to the reels – boosting the potential for wins. PopWins™ also helps to increase playing time, so it can create more value for players. If you're wondering if more games will feature PopWins in the future – the answer is a resounding, yes! We're firm believers that in the iGaming sector, brands need a USP that players are familiar with. So along with our teams experience and influence and our games unique look and feel – our PopWins™ mechanic is something that's likely to become part of our DNA and will be a regular feature of future releases for now.
Q: Features are an important aspect of any good slot game. Give us an overview of the features included in your titles.
A: At AvatarUX we fundamentally focus on creating games that have classic slot machine features. Our market research tells us that players still love games that they instantly understand feel relaxed with; the last thing most players want is to feel lost. There's a danger they can lose trust in a game and brand if it's too complicated – especially in the digital world where information overload is intense. Aside from PopWins™, which is a powerful but easy to grasp bonus feature, the features are mostly kept to the basics – meaning our games are likely to always contain features such as free spins, multipliers, expanding reels, wilds and other classic slot features.
Q: AvatarUX is certainly one to watch. Can you tell us about projects or games in the pipeline?
A: In 2020 we've released five games; Lilith's Inferno, PopRocks, WildPops, CherryPop and BountyPop – which we're delighted with, for a new brand in the competitive iGaming sector. We have big plans for 2021, but I'm sworn to secrecy over the exact details. All I can say, is that we're going to surpass our 2020 achievements and if you love our existing titles – we think you're going to want our next releases in your portfolio. Every game will be distinctly AvatarUX – but distinctly unique. Look out for our next title in February 2021!
"Producing games based on the desires of the players is a no brainer."
Back to articles