Back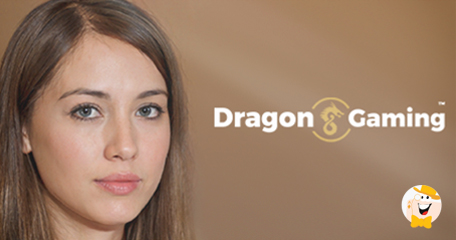 The faces behind this company have been developing online casino games since 2004. In 2019, they formed Dragon Gaming and charged ahead to bring their innovative brand of games to the global market. Today, the range of slots is available in a variety of languages and currencies, including cryptocurrencies. The portfolio is comprised of titles such as "The Wicked Witches", "Empire of Riches" and "Twin Dragons" to name a few. The latest developments include the newly released "Basketball Legend Street Challenge" and "Legend of Horus" slots. The plan is to expand into casino games, so let's see what else is in store for this provider.
Q: Give us an introduction to the company including your early days developing online casino games.
A: From the get-go, we all agreed that, through collaboration and teamwork, we could drive this company forward and bring the game to more established firms. To my mind, we haven't blinked yet and I don't think we are going to any time soon either.
Q: HTML5 technology is the standard in online games. For the average player, what does this mean in terms of gameplay and the overall experience?
A: It simply means that the user experience is the best possible, making for a smooth interactive game time that can be enjoyed in-browser.
Q: Can your games be played with cryptocurrency or must balance be converted to another currency?
A: Yes, our games can be played using crypto.
Q: What can you tell us about the upcoming launch of "Basketball Legend Street Challenge" and "Legend of Horus" slot games?
A: Basketball Legends is based on Venice Beach and the best NBA players. Filled with street art and serious court skills, fans of sporting slots will love this. As for Legend of Horus, you might be thinking there are already a lot of Ancient Egyptian slots available, but you haven't seen anything until you see this!
Q: As a newer provider, do you intend to remain focused on slots?
A: Slots will always be a big part of what we do, that for us is our bread and butter. But the long answer is no. We are looking to launch online casino table games such as Baccarat, Blackjack, plus instant winning scratchcards, in the very near future so watch this space.
Q: What do you foresee in terms of the future of iGaming?
A: I think, and indeed would expect, that we will continue to grow at a phenomenal rate. We are determined to build this firm into one of the biggest in the industry and our ambition knows no bounds. We would hope to remain innovative by pushing the boundaries with each new game.
Q: What is the most important thing for players to know about Dragon Gaming?
A: That we are a young and hungry team, intent on taking this firm to the very top which means players can expect the unexpected from our innovative games as we out invent all others in this field. Again, watch this space.
"We will continue to grow at a phenomenal rate."
Back to articles