Back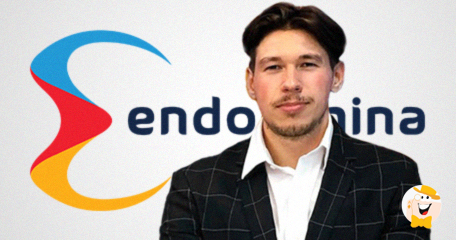 When we think of major influences in online slots development, Endorphina comes to mind. Known for the epic title Satoshi's Secret, the company is a presence in the cryptocurrency sector and has made significant moves into regulated iGaming markets. They've also secured partnerships with some of the largest content aggregators in the industry, further extending the reach to a wide range of operators. In this exclusive interview Kirill Miroshnichenko, Endorphina Sales Director, we chat about exciting slot wins, bitcoin casinos, the introduction of jackpots, and more. Enjoy the interview and leave your comments and questions below.
Q: It's been nearly 5 years since our last interview. Please give us a summary of Endorphina's milestones from 2015 till now.
A: Oh, I don't even know where to start! There were many huge and inspiring events happening in Endorphina. First of all, we have received our MGA license and our games have all been thoroughly tested by GLI laboratory. We've designed and released a handful of wonderful and successful games which had been awarded, including our first Christmas slot – Book of Santa, which was greatly welcomed by the players. All of this was only possible due to our Endorphina team, which has grown almost 3 times in the past 4 years, as well as our presence in different markets. The number of our partners has also increased by 160% which has also extended our presence within the different markets. Last but not least, we've launched our new engine – WebGL. It opens new possibilities for mathematics, increases the loading speed, and makes the user experience even more comfortable.
Q: The latest slot release, ASGARDIANS, is a classic example of the quality games in your portfolio. Can you give us any details regarding upcoming launches?
A: Thank you for the compliments! I can assure you we'll keep up to our brand and have even more great releases in store for you all that will keep our players on the edge of their seats. Our roadmap consists of various new games with diverse themes, different mechanics, mathematics and volatility and of course our new engine will help us achieve this goal. We're also working on other surprises (and I can only drop hints about anticipated jackpots). I can't reveal much, but in the nearest future, Endorphina is planning to bring a series of games dedicated to one trend in pop-culture. But not only that, we promise to follow our goal to keep on diversifying our portfolio overall.
Q: Players have experienced big wins over the years. What was the largest win to date?
A: That's a good question. I can't say the largest to date, but I can share with you the most memorable one. The player won 50 BTC in our Satoshi's Secret slot. Pretty great, isn't it? Everyone in our team cheered for that person!
Q: Upon its 2015 release, Satoshi's Secret made quite an impact with its bitcoin theme. Endorphina was also busy attending bitcoin events while exploring new opportunities at that time. What is the company's stance on cryptocurrency these days?
A: According to our statistics (analyses), more players are doing bets with crypto in our slots. We're sure that the success and popularity of any casino depends on correctly choosing the target market and the ways they treat their players. This leads us to the conclusion that the popularity of Bitcoin Casinos is indeed increasing.
Q: When we last spoke, the company was planning to expand its footprint in Asia and South America, which has since been a success. You've most recently entered into the regulated Spanish market. Can you tell us more about that?
A: We've situated ourselves well in the Spanish and Latin American markets and we're doing our best to keep ourselves there, and as we can see the spins in our slots continuing to grow. We analyze which mathematics, designs, and themes perform the best. It's a matter of combined efforts from our analysts, developers, account and marketing managers. We've come to conclude that our slots 2020 HIT Slot, Football SuperStar, and Dia De Los Muertos can become huge hits on these markets and they really did! As for the Asian market, it came to us with no surprise that it's only getting bigger. For this market in particular with such great potential, we've decided to implement a special strategy. We've got a whole team of professionals covering the Asian market, including sales, marketing and account managers.
Q: Apart from developing hit slot games, what does the future hold and where do you see the company in the next five years?
A: We're working on many things which I'm sure our players will love. I can name a few: expanding our versatile portfolio, introducing long-awaited jackpots, new promo tools, and new mechanics. But we don't want to spoil the surprise for our players. Of course, we're aiming to even more new markets and doing our best to stay at the top.
Q: From all of us here at LCB.org, we thank you for the chat. Is there anything about Endorphina you'd like to leave our members with?
A: We'd like to thank you for the interview. It's a great pleasure to work with you and we've also seen the big growth of LCB.org during the past years. You've become one of the biggest iGaming medias in the industry! I always go to your platform first to read new articles and interviews, so it's great to be a part of it! Keep it going!
" We promise to follow our goal to keep on diversifying our portfolio overall."
Back to articles