Back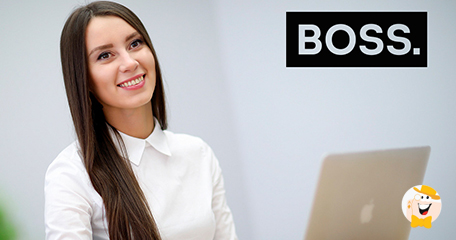 Specializing in solutions for both the online and land-based gaming industry, BOSS. Gaming Solutions caters to customers around the globe. The company offers a wide range of products and services while initially creating the majority in-house. We got in touch with the COO, Catalina Lukianenko, for an in-depth discussion about the company, its offerings and their most in-demand products to name a few. Read on to find out what the new year will bring, software integrations, her thoughts on the future of mobile gaming and more. Without further ado, we give the floor to Catalina.
Q: Please introduce LCB'ers to BOSS. Gaming Solutions and its history.
A: BOSS. Gaming solutions is an independent software developer for the gaming sector. We provide both online and land-based gaming solutions to clients across the world. Our services include a gaming platform, sportsbook, betting solutions, land-based casino software, an affiliate system, payment solutions, online casino slots, white label and full turn-key solutions. We proactively support our clients during a casino launch and the post-launch period. During the process, our company provides consulting services, technical and operational support, helps clients to get licenses, develop strategies, and manage purchased online casinos. We initially created the majority of our products for ourselves. However, years of development made them robust and user-friendly enough to offer them to our clients. For example, SIMPLE BET started in 2017 as a single betting solution. Now, it is used in more than 20 land-based betting shops. The product's popularity made it possible to integrate SIMPLE BET into the BOSS. Platform and today it is available to our clients worldwide, both as Sportsbook and a land-based betting solution.
Q: What is the connection to AGames?
A: AGames is one of our casino related products and, simultaneously, a slot machine game developer. Due to AGames, BOSS. Gaming has a set of unique casino slots which are already implemented into the BOSS. Platform. While creating slots, AGames pay great attention to graphics, sound, and configurations to excite and engage players. AGames products include free spins and rounds, an administrative panel, advanced financial and gaming statistics, fast integration, and 24/7 client support.
Q: In terms of products and services, which are in the highest demand?
A: Among all our products and solutions, the BOSS. Platform remains the most popular. Our team also predicts great success to Sportsbook as the betting market continues to grow. The highest percent of interactive sports betting takes place in Europe, Asia, and the Middle East where more than 77% of the world's sports bets take place. According to H2, it is about to grow a further 1.5% in 2019.
Q: What sort of research is involved in developing iGaming products and services?
A: We believe in the power of analysis and trust the world's best analytical agencies. We use our own data as well and those supplied by the H2 to create products and solutions relevant to the gaming market's demands. BOSS. also carefully collects feedback from the clients in order to provide the best user experience.
Q: How many software providers are currently integrated into your platform?
A: At the moment we have more than 30 integrated gaming providers. We're also proud about our recent collaborations with NetEnt, as now our clients have direct access to their stunning content via BOSS. Platform.
Q: The company recently received a Malta Gaming license. How does this affect the company and its possibilities?
A: Demonstrating regulatory compliance is very important for BOSS. Gaming and our clients', which is why we are pleased to have secured the Gaming Service License from Malta Gaming Authority. The license by a globally approved regulatory body gives us an opportunity to propose approved gaming services to clients and promote the BOSS. Platform further. This is a big step for us, and we definitely will keep on developing our company.
Q: What are your predictions for the future of mobile gaming?
A: Nowadays, about one-third of betting and gaming consumers use their smartphones to play games on-the-go. Analysts expect that mobile gaming will account for at least 50% of all gaming activity by 2023. For non-gaming activities, mobile internet usage reached 53% worldwide against 43% of desktop usage during 2018. So, we have no doubt that the popularity of mobile gaming will continue to grow and will, possibly, overtake desktop gaming in a few years.
Q: What's next for BOSS and what can we expect from you over the next year?
A: The new year promises to become a real challenge for BOSS. Gaming, as we are planning to develop our products and solutions adapting them to new gaming markets we discover. In 2019, we have all the chances to become the most frequent conference visitor and amaze iGaming with our achievements in the industry.
"The new year promises to become a real challenge for BOSS. Gaming."
Back to articles