Back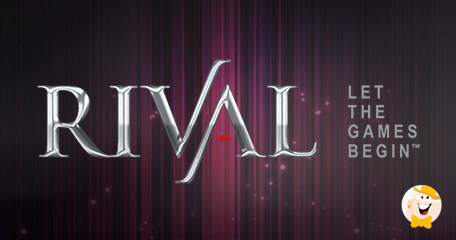 We're proud to present an LCB exclusive interview with Rival Gaming! We realize that this company needs no introduction with over a decade of experience in the industry, a huge portfolio of games and a monster game engine. It was time for us to catch up with the team to find out what's going on in their offices these days. Topics of discussion include the explosive mobile gaming market, the new slot game coming later this month, upcoming plans and more!
Q: Rival has a long history in the iGaming market. What has changed most for the company over the last 5 years?
A: The transition from desktop to mobile gaming has exploded over the past few years. Just over 5 years ago we recognized the shift in device usage and released our first mobile game. Today Rival continues to develop with a mobile first mentality.
Q: How do remain competitive in the market? Do you think your established reputation plays a role in your success?
A: Of course a lot of our competitiveness comes from our game development team whom are incredibly talented, efficient, and most of all passionate about creating games players will love. We are also very lucky to have an incredible management team who continue to nurture relationships that place us, and our partners into mutually beneficial positions in the industry.
Q: Tell us about the latest products and services.
A: The beautifully illustrated 243-ways Fruit Splash released in late May on desktop and mobile has proven popular with players. Later this month Rival will be releasing a 3-reel game called Winsanity that will offer multiplier wilds. The most exciting developments at Rival however involve an upgrade to our entire game engine and are set to release later this summer. Stay tuned!
Q: As an innovator, where do you see iGaming going from a technological standpoint?
A: We believe mobile gaming will continue to expand its market share against its desktop counterpart for the foreseeable future. With the onset of 5G and cloud gaming, combined with increasing competition in the industry, we will continue to see mobile game quality improving.
Q: Have recent regulatory changes effected your operations?
A: We pride ourselves on being extremely adaptive and are continually adjusting our business model so that we may offer our games to as many players globally as possible.
Q: Can you share any details about the company's future plans?
A: Rival is thrilled to be releasing its largest game engine upgrade since the company launched 15 years ago, later this summer. With this comes an expanded game canvas and many game upgrades to make future game releases, as well as existing player favorites even more interactive, enjoyable, and rewarding.
Q: What else is important for our members to know about Rival?
A: Rival has over 15 years of experience in the industry and remains steadfast in our commitment to providing exciting opportunities and experiences to our operators, players and partners. Be sure to follow Rival as we continue to innovate and produce games that we are sure you will love.
"We believe mobile gaming will continue to expand its market share against its desktop counterpart for the foreseeable future."
Back to articles