Back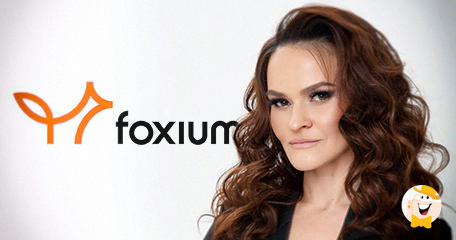 Established in 2015, Foxium is an online game development company known for slots such as 3 Tiny Gods, Oink Farm, and Rome: Fight for Gold. We had the opportunity to check in with the team this year to bring you a preview of what's to come. Topics include the April 2023 launch of Fortune Pike Gold, the ever-popular Link&Win™ feature, new slot games, and predictions for the future of iGaming. Read on to learn more!
Q: During our 2018 interview, there were many things happening at Foxium™. What exciting things have happened since then?
A: To start, I would like to thank you for this opportunity to have this interview and share it with your amazing audience. It's always great to throw a light on studio-life and keep the audience up to date with all our studio activities. Without a doubt, it's been an amazing journey for us and we have had a lot of fun! Since our last interview we doubled our talented team, gained the most trusted partners, and we've gathered an army of fans, which we put down to our creativity and passion for thinking outside the box. Last year we entered a partnership with Games Global which undoubtedly gave us access to more distribution channels, increased our exposure, and allowed us to make our brand even more recognised across the iGaming world.
Q: Fortune Pike Gold was released April 20, 2023. Please tell us more about this intriguing online slot and its features.
A:Fortune Pike Gold is an exciting new slots experience which invites players to delve deep into a gold mine in search of hidden treasures, with the potential to win up to 10,000x bet value. The game's showpiece is the Dynamite Rush bonus, in which the goal is to collect as many Dynamite Symbols as possible. The Dynamite Symbols combine into shapes, with each combo of symbols granting different rewards. Other extras you may come across while playing are free spins and Lucky Dinky modifiers. The game offers a great set of features which are mixed with a solid design and an entertaining character. This is the game everyone has been telling us they're looking forward to!
Q: Which game in the portfolio has been most successful to date?
A: They are all successful in one way or another. Some of the games I would like to mention are 3 Tiny Gods, Oink Farm, and Rome: Fight for Gold.
3 Tiny Gods is one of the players' most popular Foxium™ games, 3 years have passed since the game was launched and it is still popular to date. Stay tuned though as we are cooking up something special later this year - a sequel to this game, 3 Tiny Gods Bonanza.
Another pearl in our portfolio is Oink Farm – it was really well received by both operators and players due to its fun theme and features. With its vibrant style and inventive gameplay, Oink Farm guarantees a fun and rewarding game experience.
Last but not least, our latest release Rome: Fight for Gold has already made its mark and gained so much interested.
Q: Several new slots are coming this year. What can players expect from 4 Masks of Inca, Andvari: The Magic Ring, 9 Enchanted Beans and 3 Tiny Gods Bonanza?
A: We are super excited about our upcoming releases this year. They differ from each other, as each game has its own personality, storytelling, and set of unique features. The max win potential among our upcoming releases is in our feature packed game; 4 Masks of Inca. The great takeaway from this game is the free spins feature, where players can win up to 20,000x bet value, and Inca battle with the potential to win 10,000x bet value.
In Andvari: The Magic Ring, we welcome players to a wonderful magical world to win big prizes! Including fun features and a fun new approach to Free Spins, players will have plenty of chances to claim fantastic rewards!
9 Enchanted Beans will transport players into a Jack and the Beanstalk fairytale, where they will have the chance to win glorious prizes with the help of the Epic Strike feature, Ogre collect feature, and Boosted Free spins.
We will also give players a fresh take on the Ancient Egyptian pantheon journey with the well-known 3 Tiny Gods, but this time they're going to boost rolling reels using the power of the multichase feature.
Players will be sure to find each and every game we release this year both fun and unique.
Q: The popularity of Link&Win™ slots continues to rise along with other games offering similar features. Let's talk about this and other hit slot features created by Foxium.
A:You're right, this is a well-established trend in games, and it guarantees you a solid game performance. Adding a good combination of different features alongside Link&Win™ is a great way to keep the game interesting and will have a better impact on the game overall. In our portfolio we have a game featuring Link&Win™ – Akiva: Claws of Power, which is a solid performer.
Q: Apart from the mobile technology, which has strongly impacted the industry, where do you see online gambling heading in the next ten years?
A:Oh, I'd love to see what the future holds and see what builds up from my predictions. I believe that our understanding of rapidly developing modern technologies, like AI, will definitely allow us to stay competitive in this challenging iGaming world. It has already transformed our daily game production process in multiple ways and it's only the beginning. It's a great tool that helps games operate more efficiently and quicker.

Regarding game trends; we keep our focus on quality. Good quality is the greatest strength of a good game.
Back to articles