Back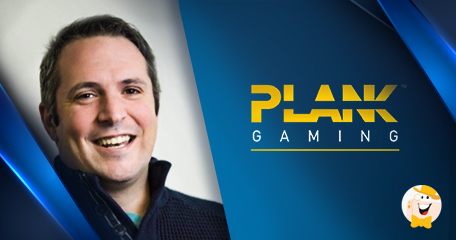 Fairly new to the world of slot development, Plank Gaming is a provider on the rise. With a focus on slot games, the portfolio is a modest one, but they've got plans for a significant launch of an additional 7 titles this year and 10 more in 2020. The emphasis is placed on you (the player), which is what they consider the key to success. Liam Mulvaney, CEO of Plank Gaming, filled us in on all the details from bespoke games, moving beyond slot development, market regulations and more. A big thank you to Liam and we hope you enjoy the interview. Please feel free to leave us a comment below.
Q: There isn't much information readily available about the company, so please begin by telling us what you're about.
A: Plank Gaming is a rising star slot development studio based in Malta. Our USP is that we focus on the core aspects of an online slot – theme, design, math, mechanics, etc – to ensure that they are the absolute best they can be.
We go to great lengths to connect to and communicate with real slots players to learn about the latest trends and what they do and don't like to see in games. We then feed this information back to our team of developers to ensure the slots we launch are the slots players are looking for.
So while other developers focus on innovation and reinventing the reel (see what I did there!) we believe that focusing on the player and the key aspects of a slot is the best way to develop games that stand the test of time and players return to again and again and again.
Q: How many games are currently in your portfolio?
A: So we currently have four games in our portfolio – Puffer Goes Wild, Fortunes of Fu Lu and Shou, Rich Geyser and Neptune Rising.
By the end of the year we will have seven titles with a further ten set for development and launch next year. As a new studio, we want to ensure our production line is busy but that we can also focus on quality and delivering the best possible experience to those playing our games.
Q: What is your approach to standing out in this competitive market?
A: There are more than 60 game launches on average each month and every developer believes they are doing something different that makes them stand out from the crowd. For us, as mentioned above, it is about dialing in on the core aspects of a slot and making sure they are the best they can be.
We also believe that our open line of communication with the slots playing community means that we can quickly and easily tweak our games to ensure they leverage any emerging trends.
Q: Are there any partnerships in the works that we can expect to see finalized soon?
A: We have a lot of partnerships and deals in the pipeline, but I can't give specific details at this stage. What I can say is that in the coming months our games will be far more widely available and at some of the most popular online gambling brands in the world.
You will have to stay tuned to find out more as and when we can announce details.
Q: Do you intend to focus solely on slot games?
A: We see ourselves as a game developer, but with a focus on slots at the moment. Essentially, we create tools for operators to engage and entertain players so if we are asked to develop games outside of slots then that is something we are well-equipped to do.
So whether that be slot games that are more like video games or table games that bring in elements of slot games, we have the right team and infrastructure in place to adapt.
Q: Having launched in 2018, how have the current market regulations effected the company?
A: Regulation is something that all slot developers have to work with and around. When launching games in new markets it can often mean making tweaks and changes to ensure they meet the rules set out in that country. It can also mean having to re-work any new innovations built into a game.
Of course, regulation is absolutely vital and we want to do everything we can to ensure that players are protected and remain happy and healthy when engaged with our slots. For us, it is just another moving part of our business and one we are more than happy to contend with.
Q: On a final note, is there anything else you'd like us to know about Plank Gaming?
A: Yes – that in addition to the mainstream games we create and launch we also offer bespoke games to individual online casino operators. This means they can choose the theme, design, math and mechanics and build slots they know their players will love.
This is going to be a major focus for Plank Gaming in 2020, so keep an eye out for exclusive titles launching with your favorite online casino brands.
"We believe that focusing on the player and the key aspects of a slot is the best way to develop games that stand the test of time and players return to again and again and again. "
Back to articles