Back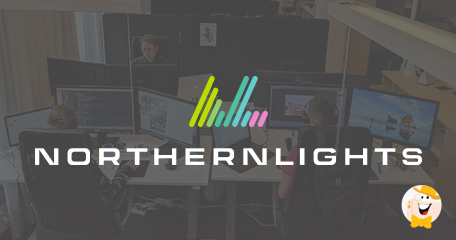 There's a new slots studio on the horizon! In little over a year, Northern Lights Gaming entered the online gambling space with its premier video slot, "Rocky's Gold", and now tops the list as one of the providers to watch in 2018. It took just one title to score strategic partnerships with industry leaders such as SG Interactive and Yggdrasil. After our chat with the CEO, Andy Goodale, we're pleased to share what we've learned about the young company, its vision, the inspiration for the first slot game and more. Enjoy the read and please share your feedback in our comments section below.
Q: As a fairly new provider, talk to us about the company and its vision.
A: Absolutely, here at Northern Lights Gaming our vision is to create high-end video slots for the European markets, in particular having a specific edge in the UK market space. The company is small, just over a year old, with only 8 employees but with lots and lots of online and offline gambling experience from board level through to the developers and artists. Right from the very beginning we always said the internal mantra was to 'accept no compromise'.
Q: We've read that the founding members have experience in the online gambling industry. Can you share a bit about their background?
A: To keep it relatively short- At board level, we have some founding members of the Jadestone platform that later sold to WMS in 2012. Our CTO, Peter Lundh, has over 30 years of experience in telecoms and gambling industry and was one of the main people behind the Odobo platform. The rest of the team, developers/artists/logic guys are all from the gambling industry with years of experience in each of the relative positions. Then there is me – Andy Goodale, CEO – fortunate enough to have worked in the industry for over 25 years. Always on the content side and that's where my passion is. And to be honest that's where all of our passions really lie – we want to make great content.
Q: Rocky's Gold is the first and only game currently available. What was the inspiration behind it and what do you hope it communicates to players about Northern Lights Gaming?
A: Ok so this is something I've not mentioned externally before! The inspiration for games for me comes from so many areas. Anything you can think of can trigger an idea. In this case, it stems from a TV Program on the Discovery Channel called 'Gold Rush'. For me, the program has lots of similarities to slots in the way it would make me feel. The program portrayed that anticipation the miners have of hitting a gold streak really effectively. There is always the prospect that you could hit the jackpot - it was, in essence, this energy and adrenaline that I wanted to capture in the game. So we now had a theme and surprisingly the mechanics sort of flowed pretty quickly after this. The main decision we had to make was to not go out and reinvent the wheel on the first game. The temptation to do a completely new different type of game for your first development is huge but has lots of pitfalls. We talked internally and decided that we would do a game that's got proven mechanics, that works in the main market we are focusing on but also had a slight twist just to give it that edge. Bring that together with great logic and a no compromise view of the artwork and sound and that's where we are now, hopefully just weeks away from going live.
Q: How have your deals with SG Interactive and Yggdrasil helped launch your brand of gaming? Are there more partnerships in the works? Also, were there existing connections within the business which helped to secure those contracts?
A: Having the connections helped. I'm truly thankful to everyone we have talked to over the past year about what we are doing and even more so to the platform guys and customers who we have done deals with. We have been very lucky to be able to call people up and have honest open conversations about our plans and in some cases preview some of the game ideas so yes contacts are good. In both the scenarios above with SG Digital and Yggdrasil we were initially able to talk to these guys because of the contacts we have had previously. But that only gets you so far, the content has to be right as well! Both these platforms, I hope, will be amazing for the Northern Lights content. To have them on board from the beginning is a huge plus for us. For the moment our focus is on the delivery of games on both these platforms. But we will continuously evaluate further distribution opportunities.
Q: One title down and many more to come. Can you share any details regarding upcoming slot releases?
A: Not really! – There is a definite evolution of our games and features coming out towards the end of the year. Just keep your eyes focused on our website we will be updating this continuously.
Q: Speaking of game releases, will you expand your portfolio beyond slot games?
A: There is no plan to but if I say categorically no then I'm sure that will come back to haunt me. But our current focus is creating great slots that everyone will play.
Q: How do you intend to remain competitive in this market?
A: One of the hardest things is to make sure we are competitive. We play a lot. We talk to great people in the industry – friends and colleagues – to get inspiration and to toss ideas around. We look at mechanics developing in other game genres. As a small company one of the main benefits are that we can push boundaries, and to stay courageous. Expect us to change – but again with the mantra "no compromise" in mind all the time. We try to always have a number of games that are in front of our development pipeline- that way we can play, tweak, enhance or scrap way before we start development. It also means we can show customers upfront what we are thinking about whilst giving us huge flexibility in changing parts of the game that we fell may not be working.
Q: We certainly can't wait to see more from you guys. What have you got up your sleeve for the rest of the year?
A: We are due to release 3-4 games this year. Obviously, I can't talk about those games but I can say that they are very different from each other, all investigating ideas and these that we think are worth exploring. And we have some amazing concepts for next year like I said earlier keep a close eye on our website.
"Our vision is to create high-end video slots for the European markets."
Back to articles