Back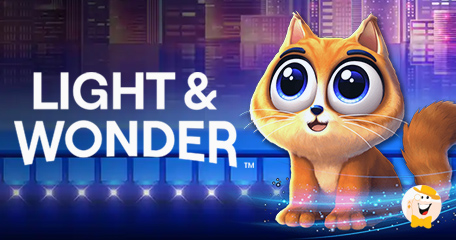 What's in a name? In the case of one iGaming provider, Light & Wonder, the reputation is built into the portfolio of games. Responsible for online slot series like Jackpot Party and The Wizard of Oz, we recognize the innovation immediately. Formerly known as Scientific Games, the new name supports the company's focus on games development. We spoke with Mats Andersson, EU Creative Director, to learn more about the provider and its latest slot game, Disco Dawgs!
Q: Please introduce Light & Wonder and explain the company's decision to rebrand from its former Scientific Games name.
A: Light & Wonder is the world's leading cross platform global games company. We are focused on creating new worlds of play by developing some of the most innovative content in the market. We are forward-thinking in terms of our platform which is like no other - it's the biggest platform with the most partners and the biggest range of intellectual property. We are bold in how we approach our business and how we approach our content. For players who in previous times may have disengaged or switched off. Now they've got a reason to re-engage and more importantly to stay.
Q: The company has a strong presence in the land-based, social and online gambling sectors. As it pertains the iGaming world, tell us more about the technology behind the OpenGaming network and what it means for players?
A: The power of our OpenGaming network is its size. We have a wide range of content appealing to different audiences in global locations and that provides very powerful insights that we can use. Take social, for example; we can put a game live and get 40 million players on it straight away with instant feedback. This is compared to land-based, where you have to go through many more steps in order to get games live and then get feedback. We can utilise the different branches and then collate that information to create the best possible experience.
Q: The portfolio is filled with player favorites from Dancing Drums to Invaders, Rainbow Riches and more. You're great at reinventing classic games with fresh new takes. Do you think the familiarity makes them a hit among players and is that the idea?
A: Yes, I would say so. It's like when you take a sequel from a movie - take Top Gun as a great example - 30 years later on! People want to see it. So, combining familiar names with innovative mechanics is a proven concept. We've done it a lot with our families and series, and we have more coming later on in this year.
Q: What is the team's approach to creating new concepts for slots?
A: Innovate. Break the mold. Try something new.
Q: What can you tell us about the recently released Disco Dawgs slot, including special features?
A: It's a simple 5x3 20-line game that comes packed with wild modifiers, set in a 'Saturday Night Fever'-type disco era theme. And then, when we go into free spins, we combine base game wilds into walking multiply wilds that are multiplicative with each other. So you have that high-end win potential increased. We're also experimenting more with 3D animations in this game. The various dogs are dancing on the reels and combining with proven mechanics, so we have multiplying wilds and moving wilds, and in free spins we're combining the two, so to have a walking multiplier to ramp up that experience. So... proven mechanics with a little bit of experimentation on the front and side.
Q: There's quite a history behind Light and Wonder with several acquisitions over the years. How has the online gambling game changed since the earlier days and what challenges have you faced?
A: Well, the first game was Liberty Bell - a one-liner - and now we're into Megaways and Megaclusters, so we go from one line to millions of paylines. It's become more innovative; we're able to do more things that were previously unheard. As for challenges... It's probably the same answer everyone will give - regulations. How do you create a game that's suitable for UK players and their regulations... for the Swedish regulations... for the German regulations? How do you create something that fits with the player safety nets around the world? That's the biggest challenge.
Q: Where does Light & Wonder go from here – future plans, etc.?
A: Bigger. Bolder, better.
"Formerly known as Scientific Games"
Casino Software
Back to articles