Back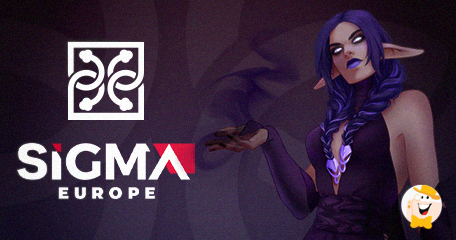 One of the world's most visited iGaming festivals SiGMA Malta took place from November 14-18, 2022, gathering some of the biggest names in the online casino industry. Developers, affiliates, and payment providers from all over the world had the unique opportunity to exchange their ideas and discuss potential partnerships.
LCB Awards night took place on November 15, 2022, recognizing the most outstanding contributors in 8 crucial sectors. In addition to this, our team had the opportunity to catch up with some partners, among which Mascot Gaming.
Describing itself as a guru in the online gambling market, Mascot Gaming is dedicated to creating modern casino games and cutting-edge software solutions. Developed in HTML5 technology, their games perform flawlessly across all types of platforms. Although the team is predominantly focused on slots, the studio also crafts lotteries and table games.
Take a look at the interview with Margarita Malysheva, Head of Marketing at Mascot Gaming.
Q: We're so glad to be talking to you here at Sigma Europe. Would you kindly share something about your company?
A: Hi. Well, Mascot Gaming is a game development studio focused on video slots. At the moment, we have more than 50 excellent slot games in our portfolio as well as a constantly growing army of players all over the world.
Q: Is there anything that makes your solution stand out and make it worth for the players and casinos?
A: Oh yeah. It's a lot of things we can be proud of. Firstly, it's our features, of course, like our legendary Bonus Buy mechanics, called Risk & Buy, as well as Rockfall mechanics and Rockways feature. Also, we are proud of our outstanding graphics and a brilliant soundtrack. And besides, we offer free rounds for operators, branded games, and many, many more.
Q: What kind of expectations do you have from this conference and networking opportunities?
A: In my opinion, Sigma Malta is the best show ever because I feel real support from the event administration. Also, I'm sure that we meet our target audience here. This year, I would like to demonstrate our excellent games as well as our year-to-year growth.
Q: What is your favorite game and why?
A: Just look around. Our booth this year is made in my favorite game's style. It's a Fairytale Coven. It's a slow game with magic graphics, a very beautiful soundtrack, and exciting features, of course.
Q: Do you have any advice for the upcoming software brands in iGaming?
A: I'm pretty sure that the main thing is your team, so you have to find your soul mates and together you'll achieve the best.
Q: How do you see the iGaming industry in the coming years? Do you think we have a lot to look forward to?
A: Well, I see the future of the iGaming industry with Mascot Gaming heading the list of top game developers.
Q: Looking forward to it. Thank you very much, Margarita.
Finally, if you are interested to hear more about this creative provider, you can also take a look at our interview conducted during SiGMA Balkans 2022. Our very first interview with these innovators took place in 2019, details of which can be found in this article.
External Links
"heading the list of top game developers"
Back to articles