Back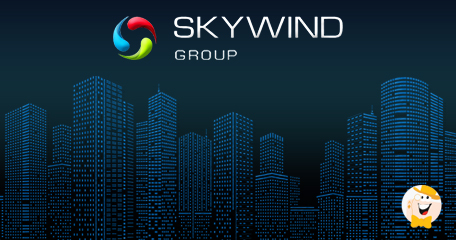 Skywind is known for providing premium content for the iGaming market. The portfolio has grown to include nearly 300 games and numerous gaming licenses across the globe. Of course, we were interested to learn more. In this LCB exclusive, we cover topics such as slots such as the latest release, Explosion. This industry is ever changing and Skywind are ready to enter a new decade. Find out more about the company, game development and its products, which include RNG games, Physical RNG (Live Casino) and Media services.
Q: As a premium content provider, we imagine the Skywind offices are very busy. Please give us an overview of the company's background and offerings.
A: We started to develop RNG games 3 years ago and during that period we have released more than 280 games, which is a remarkable rate given that they are all new games. In the past 12 months we have acquired 6 iGaming licenses (Spain, Romania, UK, MGA, Gib and Alderney) and entered 11 different markets including Italy, Denmark, Sweden and more.
Q: Tell us more about your products.
A: We have three core businesses: RNG games, Physical RNG (Live Casino) and Media services. Our huge RNG games portfolio is composed mainly of video slot games, which include branded video slots and progressive jackpot games. We have several RNG table games and special arcade games that, while they have a causal game look and feel, are in fact fully RNG games.
In live casino we took a unique approach and we are the first Live Casino Aggregator. We have several leading live casino providers that we stream through our client.
In media services we have a technological advantage and a specialty in bringing in thousands of monthly new players to operators across the markets.
Q: How does Skywind see the iGaming state in 2020 and how do you intend to approach it?
A: Games inflation, Operators margin are getting lower due to increasing costs, and a decrease in player tolerance is a growing challenge for iGaming operators and content providers alike. In today's market, content providers and operators must work together, as true partners. As a content provider we need to fully understand the operator's strategies, always enabling growth and expansion by entering additional regulated markets, producing exclusive games, stand-out, market-specific, content, and creating innovative engagement tools. This is why releasing games globally to all markets is no longer an effective approach. We and our partners are already aware of this. Not only is each market different, there's also diversity between operators and customer bases in a single market. We approach the operators' needs for unique localized content with exclusivity deals, one-of-a-kind branded games and, unique player engagement tools that can be branded, customized and tailored to the specific operator. Our Live Casino Hub allows for higher margins through a favorable rate and richer client, boosted with our player engagement tools like: bonus coins, tournament, must-win JP, in addition to a very wide array of side bet types that the operator can even design by itself. Lastly, our media services grants operators with a cost-effective acquisition and retargeting method across markets.
Q: Why do you think operators should incorporate your games? What makes you different?
A: Operators like what we are doing because we are following their strategy. We are entering more and more regulated markets, allowing them to expand. We are producing market specific content like Downton Abbey for UK and Casa de Papel Clasico for Spain. We produce player engagement tools that allow them to acquire and retained their player in a cost-effective way: e.g. Must-Win Jackpot (Timed/Amount and Split), In-Game tournament and Bonus Coins.
I think that especially in these highly saturated markets, with severe game inflations (2-3 games are released to the market every day), we ought to bring something new in our games to keep the player responsible, entertained and having fun. We invest a lot in innovative games, as you can see with our arcade games series that includes fly Jet and Dragon Dozer.
Q: As a creator, what's your approach to game development? Are there any features that are exclusive to your slots?
A: We invest a lot of time and thought before starting a new game. We consider what players like in each market and create localized games. It's reflected in the game features, graphics and sound. In the end, we can't know if a game will be successful or not. Since no one has a guaranteed recipe, we just do the best we can in every aspect of production. For us, it is all about the details.
Explosion is one of our latest releases. When you play it, you can feel why we categorized our games as premium content. The level of details in the art, animation and sound are second to none. Players know exactly when a game is high quality. In the bonus game you submerge into the lake and you actually feel it. Very realistic. The game has avalanche/tumbling reels where the tile-like symbols fall from the sky. One of the elements that makes it special is that the tiles have different connectors that multiply your wins.
We put special effort when creating a branded game, because we have to immerse ourselves in the brand. In the CSI game it can be seen in the Spin button, which is designed as a fingerprint scanner, and in the "forensic" bonus game.
Q: Skywind Group entered more than 10 new markets in the past 12 months. What does this mean for the company and its plans?
A: As operators expand into new emerging markets, so do we. Our partners expect us to be able to supply our products in each of their markets. We have already acquired licenses like MGA, UKGC, Romania, Spain, Gibraltar and entered with certifications to markets like Sweden, Italy and Denmark.
We make sure our portfolio will have the relevant games for relevant markets, and offer cross sales possibilities, whether these are branded video slots, jackpot games, localized games (like La Case de papel for the Spanish market) or games that appeal to sport punters, like the Lothar Matthäus branded slots game. We plan to enter 8 more markets during 2020, as all have been requested by our partners.
Q: What's in store for 2020?
A: We will continue with our strategy to produce unique market-specific content, expanding to new markets like Switzerland, Colombia, and CIS countries. We have a very exciting player engagement tools roadmap among them is a new innovation that I believe will disrupt the market. In Live Casino, as the first aggregator in the market we will expand our offering to our RNG games partners and with the media services we will keep on adding partners that are looking to acquire quality and new players in the emerging markets in a cost-effective way.
"We put special effort when creating a branded game, because we have to immerse ourselves in the brand."
Back to articles