Back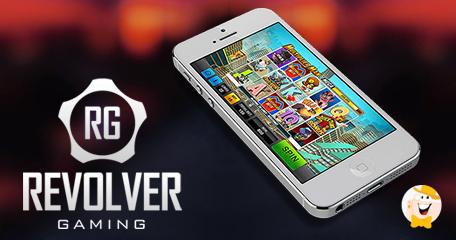 Not much was known about this company – until now. Having been around for several years, we wondered why we haven't seen more of their products. Fortunately, we had a direct line to the company's director, Ryan Lazarus. Thanks to him we're able to fill you all in with the details about who they are, what they do and where they're going. A range of slots is set to launch as they continue to work on building a portfolio featuring "cinema quality" graphics. Intrigued? Luckily, it seems we'll see much more of them in the new year!
Q: How did the company get started and how has it grown since then?
A: The owners were previously successful in providing game design and software development solutions to 3rd party gaming software companies. This success formed the catalyst for them to establish RevolverGaming to develop and license their own brand of premium quality games. The company saw slow growth for the first few years as it had limited games and was heavily reliant on aggregators platforms to distribute its content and a number of partners closed down leaving Revolver without distribution during 2016. Now with our own platform, we are about to launch our new suite of games to the market.
Q: Was the launch of Pets Payday at bet365 the first real money deal for you?
A: No, we first launched Pets with 888 in 2012. It was a Flash game distributed through Playtech Bet365 came a year or so later in HTML5 via Odobo.
Q: Please describe the products offered and technology utilized by your team.
A: We offer superior quality, cross-platform HTML5 games in cinema-quality 3D. Our content is crafted to perfection and optimized for performance across all devices. We also have an RGS that serves our games across multi-jurisdictions and is available in many languages with player management and promo tools for operators.
Q: The company has been around for many years, so players may be wondering why they haven't come across more of your titles like Reign of Gnomes available at Bovada, Café Casino and Ignition. There are several new games in the pipeline, right? When are those launching and where can we find them?
A: Our suite of new games are currently in final stages of production and will soon be released to the UK market first and further regions a bit later. Reasons for not seeing more content on the market is that we had distribution pulled in 2016 due to our partner platforms going out of business. We've been inwardly focused on the development of our own platform and are about to release a suite of some of the great games to the market.
Q: We've read about the UK Remote Gambling License approval in 2015. What does this represent to clients and players?
A: For clients, it's essential in order for us to be able to serve our games to their players. For players, they can play with the comfort that our games are the UK certified.
Q: So, what are you guys working on at the moment?
A: Our immediate focus is to deliver our existing 12 or so games to market asap. In parallel, we're working on some really cool gaming concepts for 2018. Watch this space!
Q: Overall, what distinguishes Revolver Gaming and what should the company be most recognized for?
A: First and foremost, we come from a 3D animation background and this is the core DNA that feeds through our gaming content. Our games are all very high-quality 3D, bursting with animation and visual effects which helps our titles really stand out from the rest. We have a type of signature that people can identify as our games and that's often helped with our use of parody and humor on common themes or well-known stories.
Q: What's coming in 2018 and is there anything you'd like to add?
A: We plan to really push the boundaries in 2018 with the release of some very unique games.
"We plan to really push the boundaries in 2018 with the release of some very unique games."
Back to articles