Back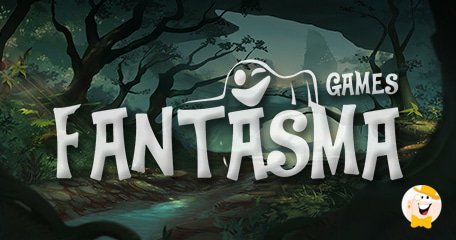 A new slot provider emerged in 2017. Based in Stockholm, Sweden, Fantasma entered the iGaming market with an aim to present players "next-generation slots". Despite a modest portfolio, the company has made major moves putting out games in collaboration with top software developers such as Big Time Gaming, Microgaming and Yggdrasil. It's not everyday that a new kid on the block hits the ground running as they have, so naturally, we were intrigued. Fantasma CEO, Fredrik Johansson was happy to talk to us about the history, future and everything in between.
Q: The company's vision is to "create slots beyond gambling". Talk to us about that and how the young company began.
A: Fantasma Games was founded in Stockholm in 2017 by a small innovative team with background from leading gaming and gambling companies. Together we are committed to bring the future to our games with new concepts inspired by gaming that engage the players with for example rising levels and unique features. We have an overall vision to change the face of the iGaming market with "slots beyond gambling" and to develop "next-generation slots".
Q: How many employees do you have at your Stockholm office currently?
A: We are currently 10 people at our office in Stockholm. Our experience brings together an in-depth knowledge and understanding of gaming and online casino sites. Knowledge we want to use in order to deliver the next generation of slots to the industry.
Q: What can you tell us about Fantasma's game development process from concept to completion?
A: We want to create slots that are beyond gambling and heavily inspired by gaming. That said, our mission is to build games that are interactive and appealing. We engage the players by including missions and tasks which players progress through. In doing so, they earn points and clear levels, unlocking features and rewards along the way. Our small and innovative team strives to create something unique and surprising for the players and we are eager to reach our vision. Quality rather than quantity!
Q: Flower Fortunes Megaways, released in June, was a collaboration with Big Time Gaming. How does a collab between two creators work?
A: Big Time Gaming provides us with a license to use Megaways features. We at Fantasma Games are in charge of all stages of the production and the product. Our collaboration with Big Time Gaming is very important to us not only that we are using their license for the Megaways feature. They share a lot of knowledge and ideas that we really appreciate.
Q: The company has hit the ground running with deals and partnerships with big industry names. Please tell us what you've been up to lately.
A: Fantasma Games has over the past year secured strong partners for distribution to make sure that as many players as possible can access our games. The two main collaborations are Microgaming and Yggdrasil.
Fantasma Games has also secured partnerships when it comes to game development. One of the biggest ones is with Big Time Gaming which enables getting the Megaways feature into the games.
Q: We hear that a new slot game, Super Sumo, is coming soon. What can you tell us about it?
A: Super Sumo is already released. Our upcoming star is Medallion Megaways which is a Megaway Game just like Flower Fortunes Megaways. We will announce more info regarding Medallion Megaways within short. It is a very exciting release that you do not want to miss out on.
Q: What is your stance on virtual gaming and what are your predictions for the future?
A: We have some great ideas for the future. From day one we have focused on developing games for mobile play. As mentioned, we work hard to engage the players and to be able to do that we believe that its key to use portrait play instead of landscape play as portrait play gives the opportunity to develop games with better growth and exciting features. As mentioned earlier, we think that the players will demand that the quality and features of the game need to be unique.
"Our small and innovative team strives to create something unique and surprising for the players and we are eager to reach our vision. Quality rather than quantity! "
Back to articles