Back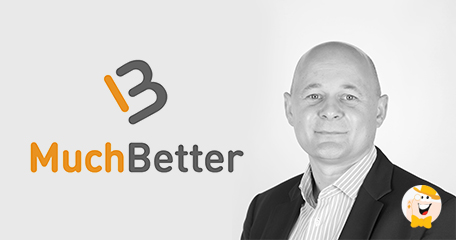 There's a new payment option on the scene in the iGaming space and it aspires to be better. Known as MuchBetter, the aptly named company provides a revolutionary payment service, which serves as an alternative to your run-of-the-mill eWallet. They've done the research and partnered with big industry names during year one. We reached out to them and are pleased to present LCB'ers with an interview with Jans Bader, MuchBetter co-founder.  We're talking development, regulatory aspects, low fees and future releases.
Q: Please give LCB'ers an overview of MuchBetter and how it works.
A: MuchBetter is a new alternative to traditional ewallets, which have had a de facto monopoly in the iGaming space for far too long. We've come in to solve some of the biggest challenges facing operators and players – including rising transfer costs, poor user experiences, a lack of payment options and fraud. In our first year, we have partnered with some of the biggest names in the industry such as Pokerstar, 888.com and Pinnacle, as well as welcoming 100,000 active users. We're trying to set new standards for what a payment company should be, hence the name, letting users pay and play securely with just their fingerprint and phone.
Q: When and how did the development begin?
A: Between the MuchBetter founding team, we have nearly 100 years' experience in the payments and gaming industries and it's safe to say we go a long way back together. After you have been in the iGaming industry for so long, you understand all the pain points, you have all the connections and you know what it takes to be successful. Finally, in 2017 we came together as a group and decided we could create a great company ourselves, that's when we started the MuchBetter project – the app itself was launched in November 2017. Going back to the challenges we identified at the very start of the process, we recognized that a lot of the frustrations of operators and players were payment related. We know that players want to make deposits and access their winnings with just a click of a button. We know that operators don't want to pay the extortionate transaction fees that they've had to pay for decades, while also wanting to put an end to fraudulent activity. We set out to engineer a solution to all of these challenges with MuchBetter.
Q: What makes this method unique?
A: Like I said, before we launched MuchBetter to the iGaming industry, we identified certain critical areas of iGaming payments that needed to be fixed. The three issues we identified, and which make MuchBetter unique, are our fairer transaction fees, a seamless user experience and the elimination of fraud. Starting with transaction fees; the traditional e-wallet iGaming payments model is built on the principle of charging for every transaction. However, as transaction fees have increased through the years, operators have been put in an untenable position – having to pay more for the same services or risk losing players. We solve this with our net deposit model, which we believe this is a fairer transaction model. As for usability, MuchBetter users can pay with just their phone and fingerprint, with no passwords or security questions to remember. I believe it's the closest thing to a seamless experience that the industry has to offer. This usability can't come at the detriment of security of course. We believe that payment products needn't be the anonymous black boxes that they are today, which invariably enable fraud rather than helping to prevent it. MuchBetter was created to offer operators more transparency of data while creating a trusted environment between the user, their app and smartphone. Every MuchBetter account is linked to a single device and phone number, which means that typical fraud patterns such as bonus abuse are hard to re-create and almost impossible to scale up.
Q: How many casino partners do you work with and are there additions coming soon?
A: We currently partner with more than 120 iGaming operators in total, which includes a significant number of major iGaming operators including The Stars Group, 888, Pinnacle and Betway. Year one has been phenomenal for integrating with iGaming brands, and 2019 will see the same high-speed frequency of new operators using MuchBetter.
Q: In terms of KYC and regulatory requirements, what steps does MuchBetter take to remain compliant?
A: We have put a lot of work into maintaining compliance with KYC and the many regulatory requirements for payments companies. In regards to KYC specifically, we all know these checks are a pain point in the online registration and deposit process. They can be deeply frustrating and can result in customers giving up on the transaction process entirely. We advocate making data available to operators to support due diligence policies, and we can do this via our open API. Our philosophy is to share assets, including data, with operators – while staying complaint with GDPR. This means players can get on with playing, rather than spending an extortionate amount of time proving they are who they say they are.
Q: The fees are quite reasonable. Is it a challenge to keep them low?
A: The short answer is no. They're low compared to others in the industry, yes, but we think they're much fairer and more transparent than most fees. We can charge such low fees because we're a lot more agile and lean than most of the competition – who need to charge bigger fees to run bigger operations. This allows us to break the standard ewallet commercial model which has existed for more than a decade of charging for every transaction. To explain it in real terms, traditional gaming payment wallets would charge fees on £18,000 for a player who moves £10,000 from their wallet into their gaming account and later removes £8,000. MuchBetter would only charge for the £,2000 difference.
Q: What's next for the company? Any additional products, services or modification plans?
A: We're always looking forwards and updating the product. You should expect to see the MuchBetter logo on a lot more casino betting sites in the coming weeks. Another exciting development is the MuchBetter loyalty and reward service, which gives all MuchBetter users the chance to win cash prizes and other rewards just from using the service day-to-day – with a gift card service to launch alongside it too. For casino operators, this is another great chance to drive customer loyalty. For us, we want MuchBetter to become users' preferred payment product for every situation, no just iGaming. Services like this are how we can expect to achieve this, so watch this space for more info.
"We want MuchBetter to become users' preferred payment product. "
Back to articles