Back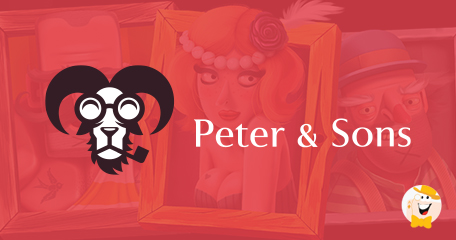 A group of industry pros and gamblers got together to create a new company dedicated to cranking out quality online casino games. The young company had success with custom games and eventually moved toward building the Peter and Sons brand. The market is competitive and the demands are high but they're up to the challenge. The 'Punch Club' slot will launch in November 2020 and there are several additional titles in the works. We reached out to Yann Bautista Wiberg, the company's Business Development Director, to discuss the proprietary framework, regulatory effects, the future and more.
Q: Please begin by introducing LCB'ers to the company and approach to slot development.
A: We are a fresh-new game development studio formed by an international group of professionals and game enthusiasts with broad experience in mobile games and casino game development. We started the company about two years ago. Like many other studios, we began doing bespoke development for other companies, especially in the casino industry. It was the best way of financing ourselves. We did a few pretty successful titles for Casumo. After that, we decided to go on our own, start working on our brand Peter and Sons and produce our own games. For new studios like us, differentiation is key if you want to succeed in this very competitive market. There is an increasing demand among operators for better content, higher quality in all aspects of the games, especially with the increase of regulated markets where the margins are smaller. We aim to fill the gap between social and real money casino games, providing rich content with outstanding art, surprising thematics, and engaging mechanics that are easy to understand for all kinds of players.
Q: In terms of in-game features, have you developed any that are unique to your portfolio?
A: We continuously test and analyze games and new games coming out in the market. Our inspiration comes from many of these great titles. In the end, our mechanics build on what we know that works, plus we try to give our games an extra twist providing something unique to them. At the moment, we have a few titles in the pipeline where we are experimenting with some progressive features to increase player retention where they can reach some super bonus games with huge win potential.
Q: It looks like Punch Club is the next slot game set for release. What can you tell us about this title and when is it scheduled to launch?
A: Punch Club will go live at the end of this month, November, through Oryx Gaming operator network. It's a great game that we are very proud of and represents well what we intend to do. The theme is about nightlife, a pub in the suburbs where betting on illegal fights take place. It has a clean, engaging mechanic — a classic 5x3 video slot game with 25 pay lines. Features Wilds with random multipliers in the base game and a Free spins Bonus Game where collecting Scatters transform high symbols (Fighters) into wilds, awarding extra free spins.
Q: Johnan Legendarian and Rome are currently in the works. How will these slots be unique?
A: Johnan Legendarian is the first game of a sequel, a series of Legends. It's a mythical adventure game where we follow a legendary warrior in his quest for lost cities and riches. A high volatility game played on a classic 5x3 panel, featuring expanding symbols during the Free Spins game. What makes these two titles unique is the collectible feature, where players need to fill up a progressive bar to trigger a Super bonus game with huge win potential.
Q: Tell us more about your proprietary framework.
A: We have chosen Cocos as our HTML framework and built our client engines, templates, and editors around it, like Unity for Casual developers. It enables us to test and prototype mechanics, change, and adapt them rapidly.
Q: How do you ensure compliance with regulatory standards in the markets you serve?
A: We have strict guidelines and requirements on all regulated markets; hence a thorough QA process is vital to release on them. We have developed a standard UI used across all games; this drastically reduces the necessary work and testing to tackle different markets' regulatory requirements.
Q: Your partnership with ORYX Gaming was announced in June 2020. What did this deal mean for the company and can we expect additional contracts in the near future?
A: Signing this exclusive deal with Oryx Gaming and recently joining Yggdrasil's YG masters program has been a significant step. It will help us keep building our portfolio and push our brand further to bring our games to all players.
"We try to give our games an extra twist providing something unique to them."
Back to articles