Back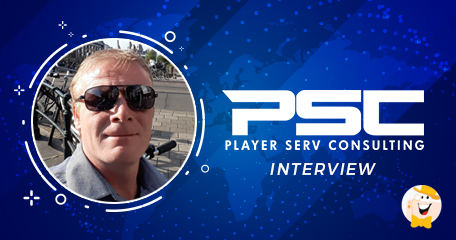 Planet Casino was given another chance this year following the acquisition of the brand at the start of 2018. Due to poor business practices and inadequate customer support, they landed on LCB's Warning List. We removed the warning as of June and placed the casino on a probationary period, which they've successfully made it out of as of October. We wanted to reach out to the new management to see exactly what's been going on behind the scenes to improve operations. If you'd like to know more about what it takes for an operator to recover from the depths, read on!
Q: How did your group come to acquire Planet Casino?
A: Firstly, I would like to start by thanking LCB for offering me the opportunity to conduct this interview! As you may know, I have been involved in gaming now for many years, managing some of the largest casino operators in the online world of gaming and have personally worked very closely with your senior management team now for over to 10 years!
Planet Casino was purchased at the start of the year by one of the groups that Player Serv Marketing consults for, and the main honest reason we were approached was that the casino had been mismanaged for a lengthy period of time prior, and the group that purchased the program, saw huge potential in rebuilding Planet Casino.
Q: What immediate steps were taken to improve the reputation of the brand?
A: Upon purchasing the program and casino, I immediately started working on a full rebrand of the casino. We redesigned the whole casino interface, contacted all existing affiliates and players letting them know of the managerial changes, and put a full retention plan in place for the existing database of players, allowing them to once again gain trust and feel comfortable in the casino. Our revamp of the casino didn't stop there, and over the last quarter, we have added in Rival games to the casino platform and are about to launch with Betsoft games this week, allowing players to enjoy more game content than ever before! With each launch, we offer outstanding bonuses to our players, which I am confident in saying has allowed us to rebuild the planet casino name to where we believe it should be.
Q: It's not easy to overcome a bad reputation, so how do you plan to shed the previous management's history of unethical practices and unresponsive support?
A: We run our casinos in a very different way to most other casino platforms. We ensure our valued players are well taken care of from the minute they sign up, build a relationship with our players, allowing them to always feel comfortable. We have one of the most experienced VIP teams in the industry that is managed by Hein Klopper who like myself has worked with some of the largest gaming operators in the world before joining our team just over 2 years ago… We now offer 24/7 customer support, have live chat also available 24/7 and player payouts have improved significantly, to which we continue working hard on bettering!
Q: Tell us more about the redesign and available features.
A: The redesign of the casino was primarily built with the main focus on responsive design, allowing our players to play on desktop, laptop, any mobile device or tablet, and was also built with focus on "easy navigation" The newly designed Planet casino has proven to be a huge hit with our rapidly growing base of players!
Q: We've already seen positive feedback from our members regarding the revamp and improved customer service; however, the terms for withdrawal processing, specifically limits and installment payments, remain a concern. Any plans to make changes there?
A: Our main focus is always on player experience and of course we are more than willing to listen to players concerns and questions… The withdrawal process has improved significantly and continues to improve and limits are also continuously being improved also…
Q: How have the bonuses, promotions and loyalty program changed?
A: When revamping the casino, we looked at all other programs Player Serv marketing consults to and implemented a very similar approach to Planet Casino. This has proven to be a huge success and we continue to focus heavily on rebuilding the casino's name into a very reputable one… I believe the changes we have already made are showing our good intentions and we will continue to work hard on rebuilding the brand!
Q: Are you willing to review the accounts of players that have been burned by previous management to resolve outstanding payments or other issues?
A: of course we are willing to look at this… If any player has any ongoing concerns, issues or queries, they are more than welcome to contact our support team and can personally assure LCB that their accounts are looking into on a "per player basis"
Q: Thank you for chatting with us. Is there anything else you'd like to share with our members?
A: I would also like to thank LCB once again for this interview and hope that the changes the casino has already made and continues to make will prove that the new management is not only experienced in what we do, but also shows our valued players that we care about each and every player, whether you're playing for fun or playing at a more serious level!  We are here to ensure you have an enjoyable playing experience and always looking at new avenues to keep bettering our brand! Thanks for your time!
"We ensure our valued players are well taken care of from the minute they sign up."
Back to articles