Back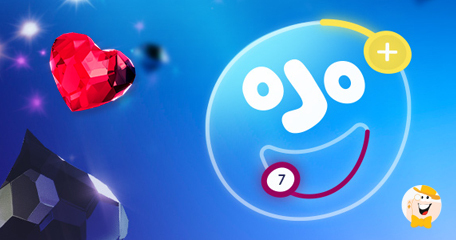 PlayOJO has a refreshingly different approach to bonuses and rewards. How have they managed to do away with wagering requirements? What's the catch? These are fair questions and one's that we wanted answers to. Thanks to Sarah Blackburn, representing the casino, LCB was able to get the scoop on a brand determined to give the power back to the player. What we've discovered is a unique culture offering bonuses without the pressure of playthroughs, the ClubOJO loyalty program and the OJO Wheel of rewards. What could be better than that? Keep it right here as Sarah tells us more.

1. What is the story behind the PlayOJO brand and its name?
First of all, we're all about fun, about playfulness. We take our players very seriously, but not ourselves. We're not pretentious or pompous; we're open, transparent and fun, and we offer a safe and enjoyable environment to play. That's really the vibe we're going for with the branding. It's very light-hearted.
We also wanted to emphasize our uniqueness; the fact that this is something very different from what's currently out there. We're not going for those tired, old online casino cliches; the sexist imagery, the neon signs flashing on dark backgrounds. We're very much a challenger brand looking to shake up the industry and so we needed to cut loose from everything that has gone before.
2. How does the casino compare to its sister sites?
It's completely different. In fact, PlayOJO is different from everything else in the industry because there are no catches, no wagering requirements, just real money and real play.
It's not bundled together with any other site; it's a unique model that stands completely by itself, but it's also a disruptive brand -- a new milestone for the industry -- which means we expect many to follow its lead.
3. In terms of your target market, which countries are you focused on?
We are licensed in the UK, Denmark and Malta, but we will primarily target the UK market. We're launching a big marketing push, both offline and on. We have a TV campaign coming up, which we're super-excited about, although we don't want to give too much away. You can catch it at the end of March.
Besides the UK we are also concentrating on the Nordic and German markets with localized promotions, to begin with. These are traditionally strong casino countries for us and the take up so far has been great since launch.All in all, PlayOJO will be in the following languages: English, Swedish, Finnish, Norwegian, Danish and German.
4. The promotions are not what you'd typically find at other operators. In fact, you don't offer the standard welcome bonus, so why have you taken this approach?
Because online casino bonuses, with their hidden t&c's and arduous wagering requirements, have a bad rep and they're alienating more and more players. It was clear to us something had to give, that the bonus model needed a rethink, and so that's what we did.
Our system, OJOplus, pays players money back on every bet, win or lose. And when we say money, we mean money, paid immediately, directly into a player's account, with no restrictions.
5. Fill us in on the details regarding the lack of playthrough required. When a player reads about no wagering requirements and the cash back, the natural reaction is that there must be a catch. How is it possible for you to do this and will you be able to keep this up?
We understand why people might think there's a catch. It's because they may have been burned before by the terms and conditions of bonuses with wagering requirements. Our job is to show them this really is something different and that there are no catches. Our whole philosophy is built around the fact that what you see is what you get.
Not only is it about being trustworthy, transparent and fair, but it's also about rewarding players on the basis that their money is really is their money. This means generous returns for players and no casino wagering requirements ever. It's about putting players back in the driving seat.
In many ways, we're going back to basics. When you go to a land-based casino, you don't have any "wagering requirements" or "play-throughs" -- you go to the cage, cash in your chips and collect your money. It's not revolutionary.
6. Tell us about OJOplus and how it works.
Sure, well OJOPlus pays you real money back on every bet, win or lose. That means actual money, paid directly into your account, instantaneously, which is yours to withdraw or to do with as you please. You don't have to feed it back into the machine because you, as the player, are in control.
Look at it like this. Maybe your favorite slot pays out, say, 96.4% over time. We'll pay out 97%. It really is that simple. Moreover, our market research shows overwhelmingly that this is what people want. We spent a long time listening to players and found that over 84% preferred a casino that paid money back on every bet over traditional sign up bonuses.
7. Benefits to depositing at the casino include the loyalty program, Club OJO. Walk us through the levels and is membership the only way to get a spin on the OJO Wheel?
Well, Club OJO is not an exclusive club, of course. All you have to do is deposit. First up, you'll get a free spin for every pound you spend, up to £50. Anything you win from these spins is yours to withdraw. No funny business!
Players can quickly rise through the levels and that means more perks and spins on the OJO Wheel. All prizes, once again, are paid in cash. And at Club OJO, the only way is up – you can never drop down levels.
Club OJO rewards players right from the very first and takes the gamification of rewards to the next level, if you'll excuse the pun. Players have fun while they're getting rewarded with the OJO Wheel. Every time a player makes a bet they can see themselves rising through the OJO levels and when a new level is reached players can win a spin on the OJO Wheel. Once again, all the winnings on the OJO Wheel are paid in cash. There is no wagering on anything, ever, at PlayOJO.
8. Thank you for your time. Is there anything you'd like to leave LCB members with?
Just that we strongly believe that the online casino industry and the players have been crying out for something different for a long time. It's time for a change. So here we are. Try us out.
"It's time for a change. So here we are. Try us out."
Back to articles