Back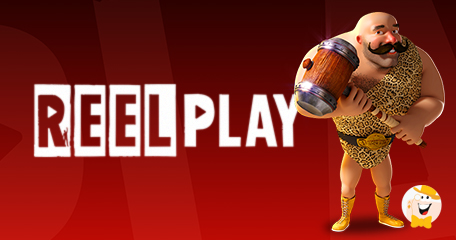 Formerly known as Chance Interactive, ReelPlay is a Sydney based iGaming provider and slot game developer. Serving clients since 2014, the passion is dedicated to the creation of high-quality slots. They've been in the news for title launches such as El Dorado Infinity Reels and the associated mechanics. We wanted to learn more about the company, the products, its team of industry veterans and the statement 'by players, for players'. In this exclusive interview, we discuss the rebranding, game concepts, bespoke projects, partnerships, upcoming plans and more. Great things are coming from these guys including the July 2020 release of Odin!
Q: We'd like to begin with an overview of the products and services. Please introduce LCB members to ReelPlay.
A: Hey y'all, thanks for having us! The simple answer is ReelPlay make slots, we're players at heart – 'by players, for players' is absolutely the case and that rounded recreational and business experience crucial to our output. To create great content you need to live and breathe it, experience the rush of the win, the near-miss and the gamut of emotions a session brings. A more biz answer would be that ReelPlay creates the highest quality digital gaming content for a license to the world's leading regulated casino operators – that's games by ReelPlay for our players, core operators and markets. ReelPlay also offers game build, math, marketing, integration and commercial expertise to partner studios looking to turn their own creative ideas into reality. ReelPlay has some of the most experienced folk in the business with decades of combined experience from the likes of IGT & Aristocrat, NextGen & Cryptologic under one roof, and thus plenty to offer establishing partners and entrants to the business.
Q: Initially established as Chance Interactive in 2014, tell us about the decision to re-brand. How does 'ReelPlay' better represent your mission and products?
A: We had aggressive plans to elevate the business and felt ReelPlay and our victorious little man symbol best represented where we were going. We're in the Reels business; whilst we create games of Chance we don't leave anything to Chance in the creative process; we're players offering great Play opportunities. In the new branding, we acknowledge the old in our use of colour and we never forget our roots. The goal then remains the same today: create kick-ass games of our own as well as incubating competitive collaborators, aiming for a collective of established and independent B2B satellite software studios.
Q: The creation of slots by players for players is quite an appealing approach. How does your team go about developing new games for the portfolio as well as bringing bespoke concepts to life?
A: We are a small studio based in sunny Sydney, NSW that does just about everything in house. We take a quality vs. quantity approach which will see us launch half a dozen games or so to market annually. Of these we'll try and throw something in there that will shake things up a little - something folk wouldn't have seen before - then the balance is the development of more easily accessible concepts. We have a live ideas hub that we all feed into and it's a case of harvesting that into an iterative process of development from initial roughs through to the final cut. It's vital to ReelPlay's quality of output that we have all the contributors on hand and collaborating – this a key element that elevates our games over the competition, where others may have a tendency to bolt together externally acquired assets. Bespoke concepts as in working 1-2-1 with an operator for example to collaborate and bring their ideas to life? It's easy enough principally and relies on core partnership values given the investment required from all sides. Listening, proposing, reviewing, enhancing, repeat… a 1-2-1 partnership throughout the entire process across art, animation, math, sound… all the vital ingredients. We've seen some lovely games born of these arrangements: Atlantis Megaways the most recent, whilst there's a cracking Infinity Reels game in flight with one of our New Jersey partners due for release early 2021.
Q: The company reached an agreement with NetEnt regarding the rights to Infinity Reels and InfiniReels. Tell us about the significance of this partnership as well as the upcoming launch of Odin Infinity Reels.
A: ReelPlay launched El Dorado Infinity Reels in November last year; Giza Infinity Reels followed whilst our third in the genre will release early July. Unbeknownst to each other, ReelPlay & NetEnt had been creating a similar mechanic. Mutually we wanted to ensure that the industry – whether that's players, operators, investors, or anyone else – understood that each company received the credit it deserved and that we have formally agreed to work together in preventing unlicensed use of our respective brands and IP. Both parties felt an agreement was needed to achieve this and respectively we have the freedom to develop our brands, IP and game mechanics creatively and commercially, so you can expect ReelPlay extending the Infinity Reels series. Odin will be with us in early July. It's looking sensational and provides a beast of a marriage of Infinity Reels and… all will be revealed soon enough ;)
Q: You are also partnered with a number of operators and content aggregators. What was the first deal that put the company on its way to success?
A: First and foremost, we have to make games that players want to play – without them there is no success. So, players are always front of mind in what ReelPlay does. We transitioned to ReelPlay around the same time as the release of Hypernova Megaways. The timing of those two independent activities certainly helped in terms of cementing our brand recognition with the global gaming community. Following up with the launch of Infinity Reels demonstrated our innovation capability. We're distributed widely by a number of aggregators and closely partner with select operators in aspects such as exclusive pre-releases and bespoke – they are treasured and trusted relationships nurtured over time. It's not one deal that has to date provided the impetus, moreover a number of important strategic plays which provided the solid foundations in the early days to allow us the opportunity to build on now.
Q: What is the current focus and which direction to you intend to take the company in the future?
A: First to market with Infinity Reels, we have a number of extensions of the brand in the pipeline. We've seen players really take to the genre and plenty requests for an Infinity Reels game that does this and/or that, which is great to receive and it's clear with Infinity Reels we've barely scratched the surface. We're also busy working with competitive collaborators to help them bring their interpretations of Infinity Reels to market, whilst our partner studios continue to create their independent concepts for us to turn into playable reality. We just launched in New Jersey and expect at least another key market to open for us in Q3. Plenty to be excited about… and of course, there's Odin!
"The simple answer is ReelPlay make slots, we're players at heart – 'by players, for players'."
Back to articles