Back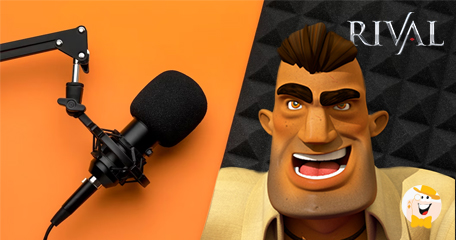 Rival is synonymous with quality in the iGaming sector. Most recently, the launch of Cobra King, a 1,024 ways to win online slot, debuted in March 2023. In addition to game development, the company offers a range of services offering a one stop shop for operators. In this exclusive interview, we discuss even more new games, predictions for the future of online gambling, the largest Rival jackpot won to date and more. Thank you to Ryan Maclean for giving us a peek behind the curtain of Rival studios.
Q: While many are familiar with the company in terms of game development, what else is available under the products and services line?
A: Game development is of course a main focus for Rival and something we have been known to do very well, but we also offer many other ancillary services. Rival offer an enormous portfolio of products and services that let operators run an online casino entirely from within our own ecosystem.
Rival have gained strong recognition among operators across the industry for having an incredibly powerful and sophisticated proprietary back-office. In addition, Rival have developed an Affiliate Platform that works seamlessly with the back-office tool so operators can react and interact with players and affiliates alike, all from within the same platform.
Reinforcing the power of the back-office even more is the proprietary Live Chat system which allows the interaction of players and casino staff in real-time. It's an incredible tool for relationship building and maintaining, and for keeping everything integrated and under one roof.
There is so much more to the back-office including promotional campaign creation, account and finance management, game reporting, and more. As you can see from what is listed above, the system is entirely self-sustaining and offers many powerful tools that let our partners run their business successfully.
Q: March 2023 saw the launch of Cobra King, a new 1,024 ways to win online slot. Tell us more about the title and its features.
A: We were excited to launch Cobra King this past month as our newest Arabian themed slot. As you noted, this is a 5x4 slot that offers 1,024 ways to win. What's unique and exciting about this game is that it comes with three different 'Wish' rounds, each accessed through a Magic Lamp Collection feature. Collecting 15 Magic Lamps advances you to a new 'Wish' round that comes with a new set of Free Spins bonus features. Depending on the Wish (First, Second, or Third), the Accumulator Feature will unlock three different Free Spin bonus rounds; Expanding 3X Multiplier Wild, Drop Symbols with 3X Multiplier Wild, or Sticky 3X Multiplier Wild with Re-spin!
Q: There's no doubt that Rival's slot portfolio is extensive. What features or themes have become player favorites over the years?
A: Our Mythic Wolf video slot always makes our list of top performers, as does its sequel Mythic Wolf: Sacred Moon. Many of our classic 3-reel slots are also very popular, most notably the Vegas themed Bigger Cash Win.
In terms of features, our new Collect 'N' Win feature launched in January 2023 through Klondike Gold has been a hit. Additionally, our expanding reels sets in slots like Reel Crime: Stealing Christmas and Viking Victory have gained a faithful following across the platform. Players have also made a case for the Prize Wheel feature that is present in games like Lucky Ox Jackpots and Witches of Salem. When spun, the Prize Wheel can lead to free spins, instant prizes, or one of the slot's in-game jackpots.
Outside of slots recently, we've seen a great number of players really enjoying Rival's new tap game called Kaboom. This game is unique in that players choose the number of bombs active in the game, with their ultimate reward based on the risk and volatility profile of their choice. Players decide how far they want to push their appetite for risk, having the option to cash out early or go for bigger prizes. This game can be a real nail-biter!
Q: Which Rival slot paid the highest jackpot in the company's history and how much was it?
A: The first Rival progressive jackpot was launched back in 2008 and there have been so many large jackpot winners over the years, it's hard to pinpoint the largest over that span. What I can say is that the largest jackpot so far in 2023 was hit by a lucky player on Jackpot Five Times Wins, and worth over $605,000 USD!
Q: In our 2019 interview, the Rival team stated that the transition from desktop to mobile was the most significant impact for the company. This led to the launch of your first mobile game. What sort of industry changes have affected you most since then?
A: Firstly, we are happy to report the transition to mobile went smoothly since our last interview and that our portfolio of games are all delivered seamlessly to any device.
One of the biggest changes recently for Rival has been the demand from players and operators for our games to be integrated with third party platforms. Not only are our games available on our own platform, but the formation of new partnerships with other platforms has extended our global reach and helped us meet the increased demand for our games.
Q: What are your predictions for trends or market changes over the next few years?
A: On the business side of things, we have started to see more acquisitions and mergers in the industry. We could see this trend continuing for the next few years.
With regard to games, we believe there will be a flurry of new game innovation as developers look for ways to make their games standout amongst the crowd. We believe this is going to be a very exciting time in the industry, full of creative implementations of new game ideas and features.
Additionally, there have been major developments in AI across the entire tech industry so we are watching that closely to see how it may affect all aspects of iGaming.
Q: Can you dish any details about what's to come for the rest of this year?
A: Rival have an exciting 2023 planned, full of new game features and game types. We have already mentioned the release of the Collect 'N' Win feature in Klondike Gold, as well as our new tap game Kaboom. Following up on that will be slot features that include a Buy Feature, a Hold & Spin style bonus game, Cluster Pays and much more. We will also be launching our first crash style game. 2023 is shaping up to be one of Rival's most exciting years ever!
LCB News
Back to articles