Back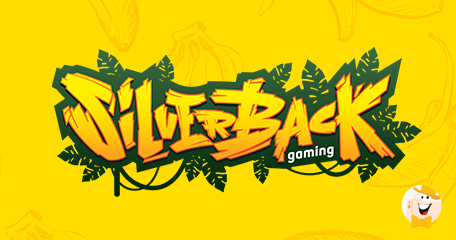 Silverback Gaming was the brainchild of two iGaming industry professionals. Since its establishment in 2019, the approach to game development has been on the player and continues to be. In keeping up with the evolution of online gambling, the team recognized the potential for group gaming as a result of social platforms such as Twitch. The currently modest portfolio of slots is expected to grow in the coming year making more games available to players in various markets. Thank you to, Ivaylo Karmazov, Business development at Silverback Gaming, for giving us a look behind the scenes.
Q: How was Silverback Gaming born and what is your approach to online game development?
A: I've always been an entrepreneur, having built my first software development business from scratch up to 25 full-time employees. In December 2015 after an office Christmas party in Sofia, I met Raph who at the time was still with Paddy Power and we worked on a UK PropTech business together. It was called the SmartScope. Anyway, that startup failed but we kept in touch over the years. In 2019 we joined forces again, this time to create a new iGaming business and after a small round of fundraising, we signed a distribution deal with Relax Gaming and Silverback Gaming was born! Our approach to online game development is player-driven. We play our games a lot and we play other games too. It's very important to understand the player which is continually evolving and shifting in preference. The way we differentiate ourselves is in the game mechanics, especially the mathematics behind the games. Our team has great experience experimenting with features and we plan to mix things up a lot.
Q: As a new software provider, what do you think the online gambling market is lacking?
A: We believe streaming platforms such as Twitch have changed the way people play slots. In our view, the natural next step is to have group play games, with chat and other social features very much as we see in all the hugely popular cryptocurrency crash game Bustabit. These sorts of social features bring the millennial generation into the conversation and we are very excited by the levels of potential innovation this brings. However, it's always a delicate balance to innovate without alienating players who expect a certain type of experience.
Q: What types of games can players expect from you?
A: Our focus is on the development of high volatility slot games created with sticky mechanics and beautiful graphics. We have future plans to go out of the "normal" mode of the slots and try to innovate with new ways of entertaining the user. This can happen in direction of accumulative jackpots, different reels mechanics, group bettings, new game features etc.
Q: How many titles are currently in the portfolio?
A: We have two released games so far. Aztec luck had been released in July this year and it is still generating a lot of daily spins. Now we are in a process of launching Mystery Stacks and the first results seem very promising.
Q: Tell us about the upcoming launch of Mystery Stacks.
A: With Mystery Stacks, Silverback Gaming here comes with a new slot that relieves an old concept. Here you get to take part in mysterious coins that can bring incredible wins. You play on a slot that has 5 reels, 3 rows and 10 pay lines. Where you can make a Min. bet of 0.10 and a Max. bet of 500. Which is an incredibly high Max. bet and you can therefore together with 500X get an incredible max win. The game has high volatility and you play with an RTP of 95%, which is slightly below average.
Q: How do you deal with the regulatory requirements when it comes to your software?
A: Our partnership with Relax Gaming covers the whole certification process. Our part in this process is to make the games eligible for the different country regulations like "No turbo spins", "Minimum delay between the spins" etc.
Q: Please tell players what Silverback Gaming has planned over the next year and where they can give your games a spin.
A: Our next year's plan is to make a portfolio with high-performing slot games available to more users on more markets. Our games can be found in the casinos available in the Relax network which you can find on Relax's website.
"It's always a delicate balance to innovate without alienating players."
Back to articles