Back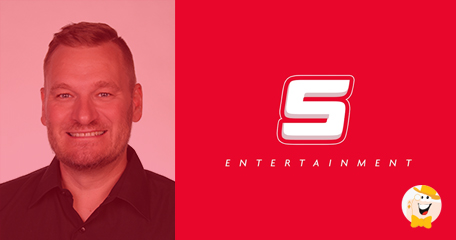 Spinmatic is a newcomer to the industry having secured its first online casino partner, 1xbet.com, in 2017. They are a company built upon a strong foundation of slots development including a portfolio of thirty games complete with thrilling animations and features. In addition to the UK and Malta, the company prepares for its imminent entry into the Italian market. Join us as we explore this creative team, its products and future plans in this exclusive LCB interview.
Q: We'd like to begin with an intro, so please introduce LCB'ers to Spinmatic.
A: Spinmatic is a revolutionary producer of classic slots, jackpot slots, and progressive jackpot slots. Every year, together with our brilliant development and design teams, we deliver 30 completely new, groundbreaking and engaging games with unique features like Bonus games and special animations. We are proudly offering our operators the chance of bringing their dreams into life by creating their own games with the help of our experts. Our games are created by using the latest HTML5 technology to deliver multi-platform availability, for the web, mobile and physical retail gambling locations.
Q: With several offices including headquarters in Malta, how large is your staff?
A: We employ more than 60 people around the globe, we run offices in Spain, Malta, Swiss, Colombia and Turkey.
Q: Who was Spinmatic's first partner and are there additional partnerships in the works for 2018?
A: Proud and happy to announce our first partner was 1xbet.com they saw us on our stand at the Macau Gambling Show 2017 and signed right away an agreement with us. We start these days our journey with Nektan in the UK and Gibraltar. In Italy, we will launch our games during the next weeks on several well-known providers as there are Lotomatica, Intralot, Stanley Bet etc. Also, a great step for us will be that our games will be available during October on Videoslots.com.
Q: We understand that additional licensing is pending. Can you talk more about that and the upcoming availability of the games across more online operators?
A: Spinmatic received its first certificate for the RNG in December 2017, our games are certified for the Maltese, the Italian and the UK jurisdiction. We are in the certification process for Spain, Colombia, Lithuania, Romania and Sweden so from Q1 2019 on we will be able to bring our games also to this jurisdictions.
Q: What is the slot development process like from concept to design?
A: Creating a slot game inside Spinmatic takes several steps, and plenty of time as well. First of all, we have at least two weeks of brainstorming audits to get some ideas and storylines. This creative process is very important for each game we produce because it is at that point when we decide if the story, the grid, the reel sets, the features, the bonus games fit into the concept created. After that, we start with the graphics and art part. As all of our characters and backgrounds are manmade and unique specimens, it takes several weeks depending on the effort you need to take to reach the goals set for the illustrators. Meanwhile, our mathematicians calculate the parsheets and features planned for the games. Once they are ready, everything is forwarded to the Game Department where the game is breathed life. This process can take several weeks or up to 3 months. After game mechanics are installed the animators start their work on the game and bring the animations into the now nearby ready game. Unique sound FXs and title music are composed for each game separately. When this process has ended, a 4 week long Test and QA phase start. Once the game passed QA, it is brought to our Certification Company for the final compliance tests. After approximately 7 months from the idea to the final product, players can enjoy a safe and secure way of gambling. We use a base of 80 players all around the world for beta tests and for sharing their ideas about the games.
Q: Last but not least, where do you see the company positioned in the next year?
A: Our target is clearly drawn. We will place ourselves at the forefront through top quality and unique mechanics and games ideas. We are here to revolutionize the world of slots and bring more fun to our fans.
"We are here to revolutionize the world of slots. "
Back to articles