Back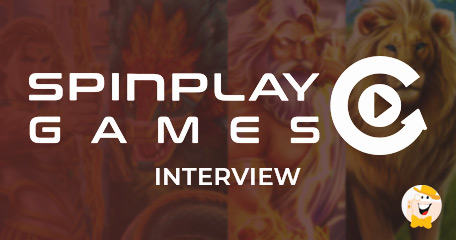 Fairly new to the iGaming industry, the SpinPlay team is anything but. The names behind this slots studio are experienced professionals with an eye for the desires of players. Math plays a large role in the creation of online slot games, an approach the staff knows all too well. The fledgling company scored a partnership with Microgaming to develop innovations exclusively for them. As the studio behind the successful 9 Blazing Diamonds title, it was the first WowPot game in the SpinPlay series. Learn more in our interview with Serena Petersen.
Q: Let's begin with an intro to the company and your team's passion for slots.
A: We love playing, designing, and making great game experiences for players. We're players ourselves, so it's exciting to create competitive, uniquely crafted, high-quality, engaging games and share them with the world.
Q: It's impressive to see a young slots studio partner with Microgaming. How did the partnership come to be and how have things changed since you began creating content exclusively for them?
A: We seized the opportunity to partner with Microgaming and form a studio: SpinPlay Games was born. Starting SpinPlay Games has been the natural next step in my career path of creating content. I began making games for land-based casinos before moving to social casinos, and it's great to be in iGaming: the future of the industry. It has been fun to develop and grow our studio while creating innovative content for Microgaming.
Q: Talk to us about your 'math first' approach to online games development.
A: Our design approach at game kick-off is highly mathematics-based. We start with balancing intricate math models where we adjust a plethora of game mechanics to create the best gameplay experience. We then think of how a player on a phone would quickly understand our design through incorporating the art, sound, and flow that works best to represent the math model. But really, mostly, we focus on how to get players their BIG WINS!
Q: What is the process like for the development team in terms of creativity? Do you propose new games or does Microgaming commission-specific concepts?
A: Microgaming gives us full autonomy and trust in our expertise to make the games we believe in. We have the ability to create complex math models in-house as well as playtest them on a proprietary prototyping tool before involving our design or software teams. This allows us to continually manipulate a math model until we agree we've hit all the constraints and goals of the game rules. We can also be agile in math creation as the market changes and be reactive with our designs.
Q: We're excited to see the release of progressive jackpot slot, 9 Blazing Diamonds WowPot™. This is SpinPlay's first in the WowPot series, right? Tell us more about the game and its features.
A: We took our successful title 9 Blazing Diamonds and worked with Microgaming to create a slot game with a great opportunity for the massive WowPot progressive jackpot. Being able to host WowPot in one of our titles has been a great opportunity. Players can land three or more Blazing Diamonds anywhere on the screen to win instant cash prizes. The Blazing Wheel can award up to 30 free spins with a 4x multiplier that applies to all wins. And that's really all wins - the multiplier applies to the Blazing Diamonds instant cash prizes, too. Free spins can award up to 10,000x your stake on a single spin! And the game has already been awarded three Major-tier jackpots. Just this week we had a player win a massive €290K+ prize*, the biggest to strike on the slot to date!
Q: Finally, what would you like players to know about SpinPlay Games?
A: How amazing our individual team members are, the experience we each bring to SpinPlay Games and the love we have for slots. Even though our studio has only been around for a couple of years, we are made up of industry veterans in real money and social gaming. In addition, we are all invested in the success of SpinPlay Games, and we all do what is needed including continually expanding our iGaming knowledge to be able to respond to the market and capitalize on gaming trends. It is imperative that we be able to adapt. It is embedded in our culture and our team embraces this as well.
*EUR currency equivalent. Triggered on 03/10/2021.
"We have the ability to create complex math models in-house."
Back to articles