Back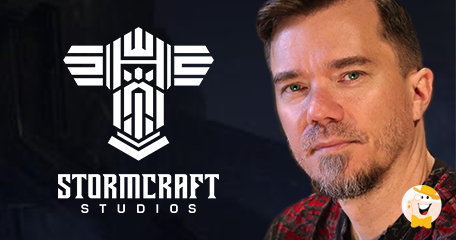 Who is Stormcraft Studios? The online game development team is comprised of talented individuals with years of experience in the iGaming sector. In fact, the company has been designing slots for Microgaming for more than two decades. Based in South Africa, Stormcraft is responsible for well-known titles such as 'Jungle Jim and the Lost Sphinx' and 'Agent Jane Blonde Returns'. In terms of new releases, Thunderstruck Wild Lightning will launch in the coming months as well as some other surprises. Stay with us for this informational Q&A with Terence Igesund, Founder and Executive Producer.
Q: Please introduce LCB'ers to Stormcraft Studios. We love the name – where did it come from?
A: Thank you for inviting me, and hello to everyone reading. My team and I have been designing games for Microgaming since the early days of the internet, well over 20 years now. We did everything from table games, card games, dice games and of course slots. Then a couple of years ago I was approached with the idea of building a new studio with the specific business goal of only creating epic blockbuster slot games for Microgaming. What really appealed to me was the delivery expectation of only a handful of world-class games a year. This meant we would have the time needed to focus on quality and innovation, which is very important to me. So, it was easy… Yes!!
The next big decision was choosing an awesome name for the business. We went through so many iterations before settling on the name Stormcraft Studios. I guess there is a lot of my personality in the brand identity. Family and friends teased me when I first shared the studio name with them, saying things like "Of course you chose that" and "That is so you!" They all know how much I love the rain and that during a thunderstorm you could always find me sitting in front of the biggest window in the house with a cup of coffee, staring up at the sky. That must be my Scandinavian heritage coming through, right? Add to that, being a perfectionist means I have an appreciation for detail and high expectations around quality and craftsmanship. So, put that all together… and you get Stormcraft! We also liked the association that in time our studio brand would grow to become a powerful and disruptive force in the online gaming industry. When designing the Stormcraft logo and brand, we wanted to create something iconic that would feel very established, imbued with ancient wisdom and integrity. We loved the idea of a highly advanced civilization that has been dormant for millennia, being awoken and revealing itself to the world. This concept has been actualized in our new teaser video for Thunderstruck Wild Lightning, where our Thor walks out of the Stormforge to claim his role as the mighty God of Thunder. Check the video out on our website or YouTube channel.
Q: Can you tell us a little more about the talent and skills you have within your team at Stormcraft?
A: I am surrounded and supported by such an amazing team of people, many of whom I have had the privilege of working with for more than 20 years. Collectively we have over 500 years of industry experience in the studio, which is crazy right? However, with all that knowledge and experience comes the expectation of greatness which can be very intimidating. That said, we believe that you are as good as your last game, which keeps us humble and pushing forward to improve on the commercial success of our products and the value of our studio brand. Stormcraft Studios is a multi-disciplined, multi-talented, multi-national collection of people from around the world. The studio comprises several key areas, Commercial; Strategic; Creative; Development; Technology; Quality Assurance; and Marketing. We have people that specialize in one discipline and others that wear many hats.
Business partners and operators are often surprised to find out that nearly everything we produce is done "in-house." From our high-fidelity 3D characters and animations through to the musical scores that enhance our games. Every idea starts with a blank piece of paper that systematically moves through the creation process, touching designers, animators, copywriters, analysts, mathematicians, developers, and testers to name a few. That said, we will outsource specific deliverables if a project requires it. Take Thunderstruck Wild Lightning for example. We composed the music and wrote the lyrics in-house, but then reached out to professional musicians and artists to perform the vocal tracks and narrative for the game. Efficiency and automation are also very important to us, as it affects our delivery potential and therefore our profitability. We believe in growing our people more than growing the number of people in the team. Staying small keeps us lean and versatile, with a strong focus on personal development. I like to think of my team more as a tribe of talented professionals. We have grown up together, weathered many challenges and achieved some great successes together. The best part is, we are just getting started! ?
Q: Apart from the maths involved in slot game development, what is the creative process like for themes and characters such as Agent Jane Blonde and Jungle Jim?
A: As a creatively-led studio we do lean towards character-driven themes supported by entertaining narratives and backstories. This is what I personally bring to the table… storytelling. I have a knack for word-weaving and character creation. It goes without saying that game mechanics and features are also fundamental to the success of a game, as you can't have one without the other. Online reviewers have started describing Stormcraft as a studio that focuses on character-driven slots, referring to games like Fortunium, Agent Jane Blonde and Jungle Jim. We had a lot of fun bringing Agent Jane out of retirement and dreaming up an awesome backstory for Jungle Jim's next adventure. Do you know that Jim has his own Instagram account? We are utilizing social media more and more as a platform to share our craft and give more insight into our game creation process and character backstories. We plan to ultimately turn many of our characters into brands, which we will iterate on with sequential game launches. A good example of this is what we have done with our upcoming game – Thunderstruck Wild Lightning. We have redesigned Thor completely in 3D and evolved his character significantly for this next chapter in the Thunderstruck franchise. The teaser video I mentioned earlier was his big reveal, and we are currently busy with another narrated video that will outline a detailed backstory and set the scene for the launch of the new game.
Q: Tell us about your innovations in terms of game features.
A: There are so many games coming out these days and you often see similarities and variations on known mechanics and successful features. This is not novel to the online industry as it has been happening in the land-based industry for decades, well it's even broader than that isn't it, with technology companies doing a similar thing. Some companies innovate… others specialize in perfecting what has come before. Everyone is looking for the next big thing that will take the industry by storm, which can be an expensive and potentially futile exercise, especially for a new studio. There is risk in pursuing innovation and being an early adopter of new technology or mechanic. We prefer to play the long game of watching, learning, and then engaging when the time is right and there is enough critical mass to be commercially viable. We spend time focusing on the player experience within our games, learning from analytics and crafting the best player journey possible. There are many other ways to be innovative when it comes to game design. We are investing time in our underlying technology, reinventing our methodologies, and streamlining our automation and delivery processes. A strong foundation rooted in the best technologies will provide us with a powerful platform from which to operate with confidence and ingenuity in the future.
Q: Can you discuss any projects in the pipeline for 2021?
A: Mmmmmm… let's think what I can say that will not get me into any trouble. So, you guys already know about Thunderstruck Wild Lightning, which is going live in a few months. After that there may be another mission for Jane to complete… and then… we will be developing the third iteration of a huge licensed brand game. That's all you're getting! ?
Q: As iGaming veterans, what are your thoughts on the state of online gambling and its future?
A: We may work in the iGaming industry, but ultimately, we work in the entertainment industry. The move towards investing in all aspects of home entertainment has been accelerated by the global pandemic. As mobile coverage improves, access to faster bandwidth increases and quality mobile devices become more accessible, we expect to reach more players with our products. Gaming from home is not just a convenient choice these days, it has now also become a safer choice. Add to that, the consumer expectation around quality entertainment has also changed, thanks to so many big-budget TV shows being produced at cinematic quality levels. We are spoiled for choice and the barrier to entry into the digital entertainment industry is very high. I read an interview with a Hollywood producer recently who spoke about the challenge that entertainment on-demand has had on the industry, and the necessary shift in expectations around getting bums in seats, regardless of whether they're in a theatre, in a living room or on a bus. What does all that mean for Stormcraft? Being passionate about technology and continuing to embrace and adapt to changes in our industry, while consistently exceeding quality expectations, will ensure we remain a studio to watch out for in the future. The thunder is coming!
"We believe that you are as good as your last game. "
Back to articles