Back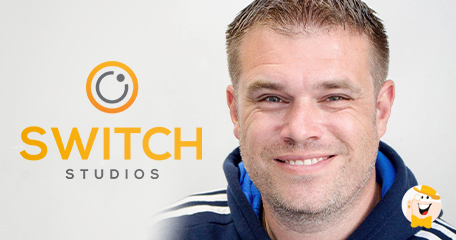 Switch Studios has been in the game for five years. As a young company, the studio became a Microgaming partner specializing in the development of exclusive online table games. Having previously worked with the iGaming giant on flash-based games, it was a natural progression to work with them again on a new range of products. At the moment, there are over twenty games in the portfolio with 'Match Day' live in January 2022. Stick with us and learn more as we interview the head of the studio, Tom David.
Q: Please introduce yourself and begin with an overview of Switch Studios.
A: Hi, my name is Tom David and I head up Switch Studios, which provides online table games exclusively for Microgaming. The studio itself has been up and running for nearly 5 years now, and in that time, we've created a whole raft of different table games geared towards various player types around the globe.
Q: Microgaming has an eye for young promising companies. How was your partnership established?
A: Having worked with Microgaming previously on some of their older flash-based table games content, it seemed like a natural fit for us to work together once again on a new generation of online games. Flash table games were projects I always enjoyed working on so I was delighted to be given the honor of heading up the development of new content for them.
Q: Online slots are wildly popular among players, but casino games are just as in-demand. Tell us about your portfolio following the initial Roulette launch.
A: Roulette was in essence the start of the creation of a whole range of modern, state-of-the-art web-based table games for Microgaming. We very quickly moved into diversifying our portfolio of games, starting with blackjack and then we moved onto games in the cards and dice spaces. As of writing, we now have 23 games live in various locations all around the globe.
Q: How do the games perform on mobile devices?
A: From a technical standpoint it was important for us to ensure that our games were able to perform as optimally as possible on whichever device players chose to use. We had to be a little bit clever with how we optimized our graphics and sounds to ensure a seamless experience across platforms.
Q: What's next for 2022? Are there any upcoming game launches?
A: We have recently launched a new side bet game, Premier Blackjack with Lucky Lucky which came hot on the heels of its sister game, Premier Blackjack with Side Bets which we released back in October. We're also preparing the release of our next game, Match Day which is a football-themed version of the popular casino game, Dragon Tiger.
Q: From a technological viewpoint, what are your thoughts on the future of online casino games?
A: I'm a complete technology geek and I think we're currently in somewhat of a renaissance in terms of where the future could go. Gaming on mobile devices is currently the hot property for everyone to follow, but I believe that with AR, VR and the maturing of the metaverse, we'll find developers shifting over to those platforms once the general public starts to adopt this technology en masse. It's a case of 'when' rather than 'if' in my opinion.
Q: In closing, is there anything else you'd like us to know?
A: Firstly, thank you very much for taking the time to speak with me today. It's been a pleasure.
"We've created a whole raft of different table games geared towards various player types."
Casino Software
Back to articles