Back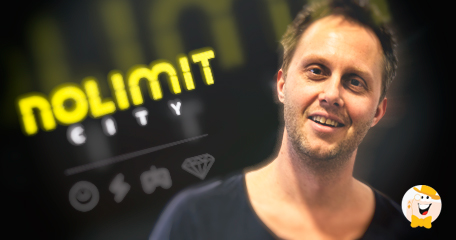 Nolimit City is doing big things. We reached out to the CTO and Co-Founder, Jonas Tegman, to learn more about the company and what's happening in their Malta and Stockholm offices. The primary focus remains on slot games, but could they expand outside this box in the future? What's in the works for 2018? Does Tegman gamble is his spare time? We've got the answers to all of these questions and more in this exclusive interview. Feel free to share your feedback and ask your own questions in the comments section. So, without further ado, the interview.
Q: We know the company was born in Stockholm in 2013. Tell us more about the history of Nolimit City.
A: The founders of Nolimit City got involved in the iGaming industry through an early online poker venture back in 2004. That project ended with co-operation with Netent lasting from 2006 to 2008. During this time, we realized the power of video slots and shifted our focus to that segment of online gambling. It was really close that Nolimit got started up already in 2008. But after a lot of discussions with investors and partners, we got persuaded to be part of an Operator startup, that later became the very successful ComeOn group. That little sidetrack was a good thing! With that Operator experience, we completely changed our mindset on how a provider shall work towards customers, and how services should be offered. Many of the key strategies Nolimit have are born out of frustration working towards the big slot providers. When rolling off ComeOn in 2013, we couldn't wait for a second to get Nolimit started!
Q: You've scored several partnerships over the years including relationships with operators such as LeoVegas, SlotsMillion and Unibet. How have these relationships contributed to the company's growth and where are you headed in 2018?
A: At the beginning of Nolimit, there was a lot of focus on Nolimit's technical platform and framework, but from 2017 we have shifted focus towards a more sales-oriented organization. The slot factory has started and we will produce high-end slots and tools around the games in a steady flow from now on. High-end casino content is what Operators and players want, and we notice a very high demand for our games. 2018 is the starting year for our games to be widely spread, soon enough we'll be everywhere and we expect a massive growth over the next few years.
Q: Are slots the main area of expertise? Can we expect to see Nolimit expand further into the lottery sector? Any plans for casino game development?
A: Slots are the main thing, it's what we love, know and put all our focus on. Other casino games could be of interest in the future, but for now, it's only slots. We also have a co-operation with a 3rd party regarding a very interesting RNG & Live lottery product that is partly dependent on the Nolimit platform, but that 3rd party has the full lead on that product and Nolimit is only a sidekick.
Q: The most recent game release was Casino Win Spin earlier this year, right? Can you share any upcoming game launches?
A: Yes, our next game release is Tesla Jolt the 29th of March, we sneak previewed this game on the Ice totally gaming show in February, and the response was incredible. We aim for another success for this electrical lightning slot! This year we will release a game every second month, sometime during next year we hope we can step up to one game per month.
Q: Operators and affiliates have been working on regulatory related issues for months and there's more where that came from. As a developer and software provider, have any requirements recently affected you and what testing or certification is done to ensure compliance in terms of game performance?
A: Not really, regulated markets is quite new for us and so far, we see no real changes in certification, testing or performance. For sure, there is some work to be done from time to time in this area, but this is no big deal for us. Regulated markets are part of the future, and the key is to have a good platform and framework so that changes are easily done, tested, certified and deployed.
Q: LCB uncovers operators using fake software and games from time to time. What's Nolimit's position on pirated software and does, or would, the company take any action against such operators?
A: We have not yet seen pirate copies of our games, but I'm sure it's just matter of time now when our games get more popular and spread around the world. For sure we will take appropriate actions, but for now, I'm not sure exactly what that is.
Q: For players interested in trying something new, what makes you guys stand out and what aspects of the games do you think they'll love?
A: It's the whole package! We are all about high quality in all aspects of every slot game; graphics, sound, mechanics, math, features and uniqueness. We keep all development in-house with no external dependencies, I think this is important to ensure a high quality over time. Every game from Nolimit is unique in terms of features, math, look and feel; we do not skin our own games or copy other providers games. We worked very hard to gather the best slot people in the industry, and all our knowledge is reflected in Nolimit games. Over time, this will make us stand out with many awesome games, and slot players can't resist falling in love…
Q: We'd like to end with a personal question. Do you gamble? Is so, are you into slots, poker or other casino games?
A: Yes, at work I gamble like a crazy person with play money to test slot games. Privately, I prefer a social cash game of poker. I tried to casually play slots online and at casinos with real money. But I'm work damaged, I simply can't do without getting into work mode. Most of my colleagues are deeply in love with playing slots and we also set up game sessions in the office just to have fun and analyze our competitors.
"2018 is the starting year for our games to be widely spread."
Back to articles