Back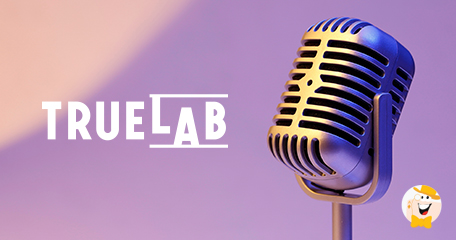 When we think of iGaming software providers on the cutting edge of the trends and technology, TrueLab Game Studios comes to mind. The company has been in the game since 2019 and adapted to the ebb and flow of the competitive online gambling space. LCB chats with its CMO, Karl von Brockdorff, to discuss the launch of a brand-new slot game, Guns, Love & Therapy! The Bonus Buy option adds a thrilling layer of gameplay that is further discussed in the following Q&A. Without further ado, here we go!
Q1: We're thrilled to learn more about the company and get the interview out to LCB'ers! Please share your knowledge with an introduction to TrueLab Game Studios and its history.
Thank you for the invite! Where to begin? Well, at TrueLab Game Studios, we've been creating high-quality, engaging online slot games for a number of years now. Our team is made up of a close-knit group of highly experienced industry veterans who are passionate about creating games that keep players entertained and engaged. As we head into 2023, we've added even more creatives to our team, and we're excited to be bringing out some truly unique and interesting games with cutting-edge features and never before explored themes. We're always looking for new and innovative ways to keep players engaged, and we're confident that our upcoming games will do just that.
Q2: The iGaming market is constantly evolving. How have things changed since the company started out?
A: The iGaming market is a constantly evolving landscape, and since our company started out, we've seen a lot of changes. The market has become increasingly diverse and saturated, with more and more companies entering the space. However, we see this as an opportunity to stand out by continuously innovating and creating high-quality, engaging games. Our approach has always been to prioritize quality over quantity, and we believe that by consistently releasing top-notch games, we'll be able to rise above the noise and competition in the market. It's an exciting challenge, and one that we're always eager to tackle.
Q3: We've got our hands on your roadmap and can see you have a new title called Guns, Love & Therapy. What can you tell us about this game?
A: I'm excited to tell you about our upcoming title, Guns Love & Therapy. This game is a true masterpiece and our most ambitious project to date. The plot is intriguing and thought-provoking, tackling current social issues in a satirical way. The characters are richly developed and have deep backstories, including two gay lovers who are also skilled mercenaries, named Big D Straddler and Midnight Cowboy, and they're fighting against a twisted cult leader named Reverend Mercury who uses gay conversion therapy as a form of mind control.
In terms of gameplay, Guns Love & Therapy offers an exciting and dynamic way field with randomized symbol count per spin, extremely high volatility, and two bonus rounds featuring sticky and random wilds. The game also features the option of buy bonus functionality to enter either of the two bonus rounds, adding even more excitement to the gameplay experience.
Guns Love & Therapy is set to be a game changer and we're confident it will set a new standard for what to expect from the studio in the coming year. This game is a must play for anyone who loves high-quality, engaging, and thought-provoking gameplay.
Q4: That sounds amazing, and what about a release date?
A: Guns, Love & Therapy is set to release on Valentine's Day, which is a perfect fit for the storyline that unfolds on the same holiday in the year 2123. The tagline for the game is "it's the wrong time to be coming out", which is a tongue-in-cheek reference to the game's story and the ongoing struggle for gay rights and acceptance - taken to the extreme in the future post-apocalyptic world that the game portrays. I'm happy to mention that players will be able to play the demo one week prior to official release.
Q5: You mentioned Bonus Buys, which are a rather new concept in online slots, with the cost to buy the feature varying from one provider to another. Please explain how the feature works for your slot games. Also, will this be a standard offering on all slot games for the foreseeable future?
A: The Bonus Buy feature is an innovative addition to online slots that allows players to directly access the bonus round of the game for a set cost. This cost is calculated based on a specified amount of bets, and will vary from game to game. The feature adds an extra layer of excitement to the game and allows players to quickly access the bonus round, which is usually the most sought-after aspect of the game.
In our games, the Bonus Buy feature is a standard offering, and it's always present in our games which offer special bonus rounds. In Guns, Love & Therapy, for example, you can buy your way into both of the bonus rounds for the price of 100 bets. Once you enter the bonus round, the winnings will be reflective of the bet size you chose when buying the bonus. It's especially appealing for streamers as it offers a thrilling, high-stakes experience as once inside the bonus round, players can potentially land sticky wilds on multiple reels, which can lead to incredibly exciting and high-potential wins especially when landing the wilds early.
With the bonus buy feature we offer players the option to decide how they want to play their game and give them the freedom to take advantage of the bonuses they like the most. It's a standard offering for our games, and is available depending on the jurisdiction the games are played in seeing as some regulators do not allow such features.
Q6: So, can we wrap up by letting our audience know what's next for the company in terms of game innovations, projects, and/or new markets?
A: As a studio, we are constantly striving to push the boundaries of what's possible in the iGaming market. With the release of Guns, Love & Therapy, we've set a new standard for ourselves in terms of quality and innovation, which is one that matches the very best of what's available on the market. We're excited to continue this trend with upcoming titles like Bloody Tourists and The Wild Hunt, which will showcase our team's expertise in both storytelling and game design. These games will feature dynamic fields, new to market exciting features, and even the possibility of winning cashable and utility-capable NFTs, adding an extra layer of excitement and engagement for our players. It's going to be an incredible year for the studio, and we can't wait to share our new projects with the world.
Back to articles