Back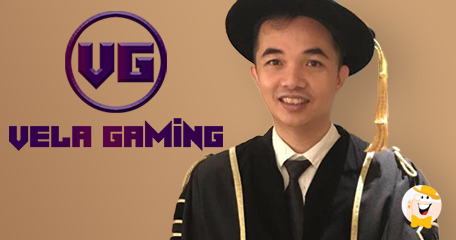 We interviewed Andy L. Y. Low, Technical Solutions Director at Vela Gaming, to gain some insight into the company and its products. Serving both the land-based and online gambling sectors, Vela Gaming develops a range of classic casino games for the Asian market. They've worked with numerous partners such as Edge Gaming to deliver exciting products and solutions. Another area of focus is a cryptocurrency and the creation of games compatible with blockchain. Stick around to Learn more about the company, its history, live dealer games and more.
Q1: Known for in-house game development, tell us the story of Vela Gaming and the products.
A: When the mobile technology boom of recent years started to revolutionize the gaming industry, Vela Gaming was launched, to be at the forefront of this mobile development and invite a new generation of gamers to explore the heart of iGaming. The increasing numbers of players choosing mobile gaming due to the sheer convenience it brings could no longer be side-lined. Subsequently, an open framework has been designed to integrate content on all mobile devices for mobile players. Vela Gaming is a prominent provider of software and gaming solutions to both land-based and online casino operators. With Vela, operators are accorded access and user acquisition to both the company's technical solutions and products in the live gaming sector. These live gaming products are fully customized in terms of functionality as well as business rules to accommodate a myriad of marketing features. As the most innovative live gaming solution provider for web-based and mobile applications, Vela Gaming offers all online casino classics, such as blackjack, baccarat and roulette, alongside innovative new games like Blackjack, Roulette, Sic Bo and the exclusive Baccarat. Gaming operators can also empower their own business in a hassle-free way by subscribing to Vela Gaming's in-house management tools for junket agents and cash markets. This system helps to maximize selling opportunities and manage agents effectively while furnishing operators with simple solutions to administer player loyalty, data analytics, and comprehensive third-party service integration. The company's advanced Management Solutions allows its users to benefit from a complete set of tools necessary for a successful iGaming operation. In order to strengthen the position of the company as an iGaming game provider, the team has developed multiple html5 in-house games and at this juncture, there are 20 slots and 15 other games in hand. Integrating Vela Gaming's games has never been easier. New business owners can easily join the excitement and hype of online gaming in a matter of weeks, simply by following and adhering to the custom-built yet systematic standard operating procedures. Vela Gaming's complete e-wallet application for iGaming industry is a comprehensive payment acceptance system providing reliable, real-time, market-tuned solutions with the power of automation and AI. Wasabi is currently the leading payment software solution in Southeast Asia innovated by Vela Gaming. In addition, the creative team in Vela Gaming is consistently exploring the latest Virtual Sports Games, targeted to enhance customers' bottom line.
Q2: In dealing in both the online and land-based sectors, which is more in demand.
A: The online casino industry is growing rapidly. It has brought the gambling experiences that people once known to a whole new level. What was once a classical gambling establishment that limits to a certain amount of people is now made accessible to everyone. Although there are still gamblers who prefer to play in land-based casinos, they are considered exceptions rather than being the majority. Both variants have their own uniqueness. Land-based casinos give gamblers a more tactile experience where they can spin the reels of a slot machine and also mingle around with people and the dealer. On the other hand, online casinos provide more diversified gaming options ranging from slots machines and table games to sports betting such as football, basketball and non-human contests such as cockfighting. Besides, due to lower operating costs to operate an online casino, online casino operators are more likely to offer more bonuses to gamblers; as soon as you sign up, you will be given bonuses. The rapid growth in the online casino is inevitable, but land-based casinos will still make their mark on the world and there will still be gamblers who enjoy making a night out for a casino night. The thrill that you could feel in a land-based casino is incomparable.
Q3: It's not every day we see a virtual cockfighting game in a provider's portfolio. Tell us more about this product in partnership with Edge Gaming.
A: Cockfighting is a blood sport in which two roosters specifically bred for aggression are placed beak to beak in a small ring called a cockpit and encouraged to fight to the death. Cockfighting is a well-known illegal sport and are barred on the basis of animal abuse. However, cockfighting is one in a long list of popular sports from the East to West. In partnering with Edge Gaming, both Vela Gaming and Edge Gaming share a common goal in developing the virtual cockfighting game; to maintain the sports and discourage the use of live roosters to go beak to beak all together for gambling purpose. In this virtual cockfighting, each session will last about a minute and gamblers can place their bets on the winner or simply bet whether a game would last below or above a minute.
Q4: How does the Asian market differ from the rest of the world, if at all, in terms of gambling preferences?
A: Asia accounts for more than 60% of the world's population. It is foreseeable that it is currently the largest gambling market in the world. Casino's design and methodology that worked in the West may not be suitable in Asia. It is not surprising that Chinese players take the prominent spot in Asia due to their strong interest to enjoy various forms of gambling. Aside from being just a social form of entertainment, gambling is a valued cultural phenomenon stretching over a large period of time. Other countries from the region also display a long tradition of gambling too. Asia's casino games must be tailored for different and specific markets. It is necessary to have a large and diversified selection of content from multiple content providers. Popular choices include all RNG, Live Dealer and others. An online casino must have the flexibility to suit most devices and offer a responsive front-end to satisfy all players, no matter the devices of choice. It is also important to offer a vast number of payment options from credit cards to e-wallets and virtual wallets.
Q5: What is the company's role in cryptocurrency gambling?
A: Innovations in the budding field of blockchain gaming have pushed the limits of fair gaming (provably fair) to another level and are poised to keep supplying novel developments in other areas like scalability. Gamers were some of the early adopters of cryptocurrencies as they were already familiar with many in-games virtual currency models and saw the benefits of integrating cryptocurrency networks into the gaming industry. With the rise of Ethereum blockchain, gaming operators find it interesting to embed in a variety of games, including slots, baccarat, dice, blackjack, roulette and poker. The main benefit of blockchain in the classical casino games is that every bet outcomes are independently verified and that operator or gamblers have no means to tamper with the result. Our main role in the blockchain is to create gaming content using blockchain technology. To date, we have created baccarat and roulette games running on the Ethereum blockchain main network.
Q6: Live Dealer casinos have risen in terms of player preferences. Give us an overview of your Live Gaming solution and how it stands out.
A: Live dealer games allow players to enjoy the pleasant and thrilling feeling of being in a land-based casino without having to leave the comfort of their own home, or wherever they may be. Vela Gaming has partner with the existing land-based casino to further extend its land-based business into the iGaming platform. Taking advantage of their existing land-based casino, Vela Gaming design and architect their live dealer games and bringing them into the hands of every player. We believe we are the first ones that combine virtual dealers with live dealers. In certain circumstances where the internet speed becomes an issue, the gaming experience will deteriorate with the live dealers. Thus, our gaming platform will switch the live dealers to virtual dealers but the results will be based on the live environment. Wagers will be satisfied with the gaming experience since they can focus on the games without worrying about the network issues.
Q7: Considering we couldn't possibly cover everything in this interview, please take this time to talk about any key points you'd like players to know about the company and its offerings.
A: Vela Gaming is expanding its business into the realm of Offline-to-Online (O2O) gaming industry. We are building another gaming product namely Ubiquitous Gaming Solution (UGS) that is designed to be a pocket casino with e-Wallet feature (https://www.ugshub.com). In view that players are getting used to making a payment with phones in retail settings, they could utilize any possible loyalty points internally and externally. In the realm of O2O Gaming jurisdictions, players are allowed to play certain games over the Mobile-In-Mobile-Out (MIMO) application in their smartphone. Besides players are able to use credit/debit cards or trade-in player's cryptocurrency exchange as a source of funds in casinos.
"Vela Gaming is a prominent provider of software and gaming solutions."
Back to articles