Back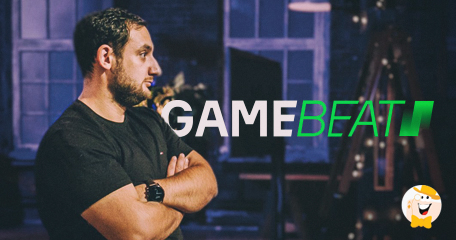 Who is Gamebeat? Having launched in 2021, the online slots provider piqued our interest with its quality games such as Buffalo Trial and Fortune Five Double. Gain some insider info on the company in this interview with Sergey, the game producer, who produces the slots for the studio from concept development to market launch. Did we mention the fast-loading mobile-friendly games? Spinning was never so gentle on your battery! A big thank you to the Gamebeat team. LCB'ers, enjoy this exclusive chat.
Q: First things first. Please provide some company background and share your team's mission.
A: Thank you for inviting me for an interview! I would love to talk to you about our studio and mission as well.
Gamebeat is a game development studio that focuses on developing slot machines for online casinos. We launched in March 2021 with our first release Fortune Three. It is a classic fruit slot which returns you back to the olden days. In a very short time (just one year) we managed to create a portfolio of 17 quality-driven games with inventive themes, eye-catching graphics and immersive sound design. We have managed to replenish our collection of slots with top games like Buffalo Trail and Fortune Five Double, which have captivated and continue to delight players around the world.
We believe that our mission is to give pleasure to millions of players from all over the world — for this purpose we bring together a fan and true industry professionals who are passionate about their work and the power of technology.
Q: The slots certainly don't miss a beat in terms of features. Please elaborate on Gamebeat's exclusive features.
A: Perhaps the courage to experiment and flexibility are what distinguishes us in the market. We do not stick to the choice of topics and mechanics from the position of "everyone does it, so it works." We do not limit ourselves with imaginary boundaries - we try both to develop new directions and develop traditional content, sensitively listening to the needs of the players.
Q: Is extensive research required to stay on top of iGaming trends in terms of developing new online slots? How do you navigate the thriving market?
A: The most important thing for us is satisfaction of our players. That's why the main thing in the development of the new slots is to understand what our customer (player) is craving and deliver it to them. How do we do it? Well, it's a secret 😊
Q: With new games released every month, tell us about what's coming in November and December 2022.
A: We have a partner project with one of the top casinos coming this month. In December, we will present a new fresh look at the classical slot Buffalo. More details are later on!
Q: Mobile devices are a preferred method among today's slot players. We understand that your games are designed to reduce battery strain. Tell us more about this and mobile optimization.
A: We have one of the fastest loading games on the market. That's helps us to deliver the best possible experience to a player regardless of their means of platform and access to the high speed internet. When we deliver new projects, we keep in mind what devices might be used and make sure that performance will stay constant across the board, so the experience won't be affected by the choice of device. Like right now we are developing a new engine which will help our new games to be even more gentle with the batteries on your phones.
Q: A new year is around the corner. Can you discuss upcoming plans and areas of focus for 2023?
A: Starting with the next slot, all our games will be released on a new engine that will allow us to speed up the development process. Customers will see changes in the interface and speed of the slots. We also continue developing games with our unique mechanics.
Also, we are planning another global and large-scale update that concerns our studio - you will learn about this later!

Q: As a young company, we'd like to give you the opportunity to include information that you'd like the industry and players to know about Gamebeat.
A: Many people ask us how newcomers can keep up in such a rapidly changing gambling market. The engine that helps Gamebeat develop at a pace is close attention to the smallest details, perfectionism and love for their work. Perhaps this is the real recipe for success.
Thank you for the interview!
"games will be released on a new engine"
Back to articles