Back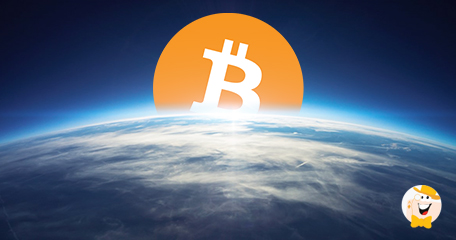 Bitcoin values bounce back approaching $3,000 per BTC, but before you jump for joy, Forbes published an article suggesting the fall of this virtual currency. The article uses the analogy of a bubble that's about to burst.
"Every asset bubble is different, and can be easily confused with healthy bull markets. But they all follow a certain pattern. They begin with 'investor hype' over a popular theme – an emerging industry or an exotic product that promises to change the world and make many people rich in the process."
Bitcoin is the bubble with all the users pumping it with air. The gist of the article is that mania will ensue before this bubble bursts. The value could likely reach $3K, but it continues to grow as the investor interest grows, which leads to the use of ETFs.
Further contributing to the frenzy is low interest rates, which have reduced the trading costs associated with BTC.
What will throw this whole thing into sheer mania? "…a broad participation beyond the "pioneers" and the "early adopters," to "early majority." It's then, that we'll begin to see an explosion of investors hiking up the value based on the steady increase its shown thus far.
According to Forbes, "Investors who have been around Wall Street long enough know all too well that when money becomes tight and investment promises aren't fulfilled, bubbles and manias end; and millions made are lost much faster than they were made. And then some."
Source:
'The Bitcoin Bubble Will Turn Into Mania Before It Bursts', Panos Mourdoukoutas, Contributor, Forbes.com, June 22, 2017
"Forbes published an article suggesting the fall of this virtual currency"
Bitcoin
Back to articles