Back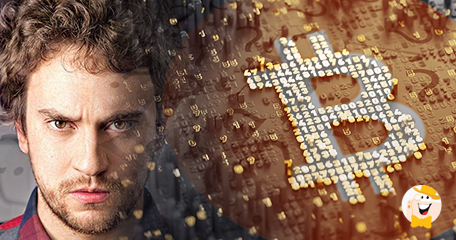 Ever since Bitcoin Cash split from Bitcoin, there has been a lot of speculation as to what actually happened to the original cryptocurrency that yielded it and whether something more fundamental has changed rather than just a simple "schism."
Those Who Think Differently
The name of George Hotz is familiar to those treading deep in the developers' waters – this entrepreneur and bona-fide hacker is one of Elon Musk's closest buddies (Hotz claims Musk offered him millions of dollars to create an autonomous vehicle system superior to that which Tesla cars use currently)...
...He is also the first person to unlock the iPhone and jailbreak the iOS software in 2007. Lately he has been talking a lot about cryptocurrencies and attended the BHC Devcon in San Francisco where he was interviewed for a YouTube channel and took an opportunity to publish a five-hour programming video on how to send BCH using Python language.
During this time, he was also talking about this digital asset, expressing his adamant stance that will surely raise some eyebrows...
Will Real Bitcoin Please Stand Up?
Hotz, widely known as Geohot, uploaded the five-hour video in which he was mostly coding and explaining all the stuff he's doing – and avoiding talking about crypto politics, saying "politics is for losers." He also shared some important things he learned at BHC Devcon, lie that transaction fees that are "super low" on Bitcoin Cash.
He then something said that will open a debate: "I'm using Bitcoin Cash because it's the real Bitcoin."
Unfortunately, he did not elaborate further on his claim, leaving it open for interpretation – although he did hint at what he meant by it later in the video where he said he was "irritated with high network fees on Bitcoin network." Therefore, his statement might be interpreted as Bitcoin Cash being close to the philosophy of Bitcoin than Bitcoin itself nowadays.
"Too Complicated a System"
Hotz revealed that he is a big fan of Ethereum and its network's daap projects and that he reads Ethereum code for pleasure – although he is aware of this digital currency's disadvantages, such as that its smart contract is an open door for malicious hackers and other types of digital misconduct...
...He also commented on a Lightning Network and said it is "too complicated to work."
Do any LCB-ers agree with his sentiment – is BCH the real Bitcoin? What are your experiences with this cryptocurrency? Shout it out in the comments section!
Source:
"Infamous Hacker George Hotz Calls Bitcoin Cash the Real Bitcoin", Jamie Redman, bitcoin.com, October 18, 2018.
"is BCH the real Bitcoin?"
Bitcoin
Back to articles