Back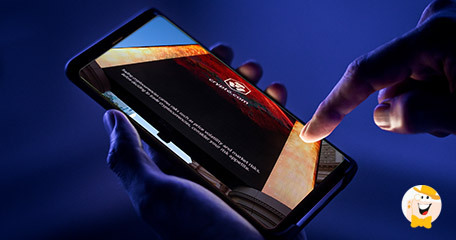 Crypto in Silver State Casinos- Is It Likely to Happen?
The most recent $300 billion crash and sudden revival of Terra (LUNA) triggered numerous discussions among crypto users worldwide, addressing some of the key weaknesses of this sector. As the values are falling and skyrocketing unexpectedly, it doesn't come as a surprise that online casino regulators are not so eager to embrace it wholeheartedly. At least not without a stringent regulatory structure in place.
While clarifying that it hasn't shut the door on this payment option, Nevada Gaming Control Board hasn't yet greenlighted Bitcoin or other financial payment methods related to blockchain technology to be used on the state's casino floors. As far as one of the officials noted, they are looking for a viable proposal so to determine in which direction to move.
On top of that, a regulatory structure needs to be established, in order to avoid breaches of federal anti-money laundering laws and ensure taxes are charged.
Open to Suggestions
Last week, during a two-hour public hearing on the subject, two representatives from the Federal Reserve Bank of San Francisco held a presentation on cryptocurrency trends.
During this event…
…Chairman Brin Gibson explained to the Legislature's Joint Interim Standing Committee on Revenue that the Control Board hasn't fully discarded the idea of using crypto in the gambling industry. As he noted, the institution is open to suggestions from gaming companies supporting the use of cryptocurrency, but is waiting for "something that looks viable"
Interestingly, the majority of proposals actually do not come from individuals looking to gamble in Nevada with crypto assets. They are mainly presented by gaming equipment manufacturers and businesses that handle financial transactions and money services.
On the other hand…
…the casino industry in the Silver State and nationwide has been focused in the past year and a half on implementing other payment solutions. Namely, they are expanding the use of cashless gaming technology that relies on digital wallets and other backend technology.
Cryptocurrencies Are Evolving
Committee chair Sen. Dina Neal (D-Las Vegas) admitted she was "not a fan" of the relationship between cryptocurrency and gaming, but she also added that she's dwelling upon some drafts.
Ben Kieckhefer, a former state senator appointed to the Nevada Gaming Commission last year, agreed with Gibson that regulators are cooperating with the industry on implementing crypto "to move in a direction that is reasonable and necessary."
He also mentioned that legislative progress has been made five years ago when a definition of a blockchain and language concerning virtual currencies were incorporated into Nevada law. Also, an eSports Technical Advisory Committee was established, as another body that will discuss the possibility of the use of virtual currencies.
Kieckhefer noted:
"I think that that's a good place for us to be right now, as cryptocurrency itself continues to evolve and as the gaming industry tries to figure out the right fit."
Speaking of evolving…
…that several casinos owned by downtown gaming operator Derek Stevens and Resorts World Las Vegas have cryptocurrency exchange kiosks on gaming floors.
Similar to automated teller machines, these devices enable consumers to exchange Bitcoin and other digital currencies for cash and use it in a table game or slot machine, but for other types of purchases as well. In February this year, Stevens noted that the industry can't bury its head over such an important topic, as the interest in using crypto is on the continuous rise.
Another positive example of embracing crypto is Scarlet Pearl Casino Resort. In April 2022, this venue started accepting crypto payments thanks to the partnership with Everi Holdings.
Sudden Ups and Downs Are Reasons for Concerns
In the past few months, cryptocurrency valuations have experienced sharp falls and sudden surges, which, once again, explains why regulators are having second thoughts about accepting it.
The most recent shock for the crypto sector…
…was the collapse of Terra LUNA, which was ranked among the top eco-friendly alternatives to BTC. Though this currency was the only one to actually crash, the entire industry suffered extreme financial losses.
Back in January, when it was announced that Biden Administration was preparing a comprehensive government strategy on cryptocurrencies, approximately $130 billion of value disappeared in a single day.
Jim Barbee, chief of the control board's technology division, addressed fluctuation in values as one of the main concerns. As he explained, the unstable value could potentially result in losses.
To illustrate the situation more precisely…
…he offered up a scenario in which a player might place a future wager on the outcome of the Super Bowl using cryptocurrency. In case the value drops significantly between when the sportsbook accepts the bet and when the winning ticket is cashed, players could actually receive less money than they expected.
Fluctuations aside, two additional burning topics which need to be thoroughly regulated are gaming taxes from cryptocurrency transactions and KYC and AML policies, so to ensure no unlawful actions can take place.
Source:
"Indy Gaming: Nevada casino regulators call cryptocurrency a 'complex' topic", Stutz, Howard, thenevadaindependent.com, June 1, 2022.
"a regulatory structure needs to be established"
Gambling Law & Society News
Bitcoin
Back to articles