Back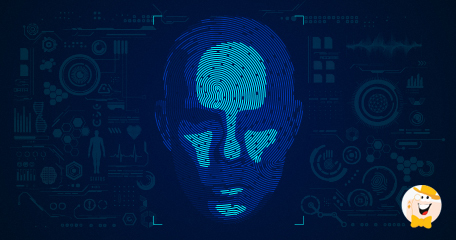 The government of Japan is rolling out a strategy that will require future gambling venues in this country to utilize facial recognition technology in order to identify individuals who manifest gambling addiction.
One major issue that land-based gambling facilities everywhere are faced with is how to keep people who suffer from gambling-related issues at bay and away from their premises. Despite there being numerous identity checks...
...these addicts of a very specific kind frequently find a way around these security measures and still manage to continue their unfortunate habit.
Land of the Rising Sun Plans Ahead
This forethought is a part of advanced planning for the future gambling industry that was approved with last year's decree signed by Prime Minister, Shinzo Abe...
...that will see several integrated casino resorts constructed in the following years, with the first in line poised to open its door in 2023 or 2024.
This development and a new source of income will make Japan Asia's next major gambling hub, the second-biggest after the undisputed leader that is Macau. Forecasts claim that millions of tourists on an annual level will be arriving – domestic as well as international, most of them to come from China where gambling is restricted but which has a soaring number of affluent gamblers.
There are several cities and regions that are favorites in this race so far, while most of the world's largest casino operators are hoping to acquire the valuable license.
Technology Put to Good Use
Since a major economic bonanza is expected from the regulated gambling market in one of the most prosperous nations on the planet, authorities responsible are coming up with solutions designed to keep order and soften the inevitable negative impact.
The facial recognition technology is to be used in order to track restricted gamblers who experience addictive behavior and have been either excluded or self-excluded.
This measure is expected to appear and to be tested before actual integrated resorts are built...
...as it will be applied to Japan's racetracks and so called pachinko parlors before that.
Of course, it will not end on technological assistance:
Also in plans are other diverse schemes such as consultation offices which will be scattered around various prefectures, designed to assist people in risk of becoming addicts who will be able to ask for help at any time – similar to certain help lines that have taken hold in Western countries.
The Current State of Things
In terms of who may win one of four hosting licenses, right now the odds are in favor of Osaka which was among the most determined regions in lobbying for a multi-billion dollar project. Other strong candidates are Nagasaki and Wakayama.
Source:
"Japan to Use Facial Recognition to Fight Gambling Addiction", Mike Johnson, gamblingnews.com, March 10, 2019.
"to identify individuals who manifest gambling addiction"
General Gambling News
Back to articles