Back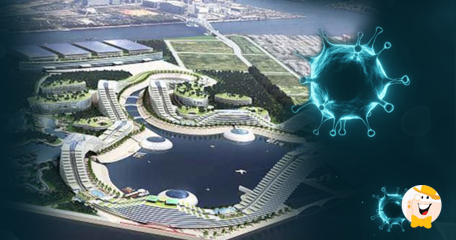 According to the opinion of Japanese analysts, coronavirus will not affect the completion of the IR project in Japan. Interested cities will continue with the application process and everything will be finished within deadlines.
More About the Situation
Director of government affairs at Global Market Advisors LLC, Brendan Bussmann explained that applicants for the IR project are not "letting their timeline slip as they seek to find the right operators to develop an IR in their region."
The escalating virus will only prevent candidates from participating in public forums. The local government has been taking a lot of steps to support the application process and meet the projected deadline. The original plans were not dropped even with the recent bribery scandal. According to the official idea, interested parties have the deadline between January 2020 to July 2021 to apply for an Integrated resort host.
Coronavirus is the only obstacle in the way of meeting the current government plans.
The country has registered 1500 infected patients and people compare the present virus with the Fukushima disaster in 2011 which took 18,000 lives.
Meanwhile, the 2020 Olympics in Tokyo are uncertain and both players and the public expect a delay. If the virus continues to spread out all over the globe, the long-anticipated Olympics will be postponed and the hospitality industry additionally affected.
What Was Stated
Commenting on the occurrence, a famous analyst Brendan Bussmann said:
"The largest immediate challenges are at the local level in cities like Yokohama as they desire public input into their process. There are still over 16 months before applications need to be in to the central government."
Another analyst, Daniel Cheng expressed his opinion:
"The senior leadership had already insisted in the Diet debates that Covid-19 and IR are mutually exclusive. In fact, the coronavirus actually provided some relief from the persistent media lens on the IR bribery scandal."
He added:
"Only if the virus crisis gets more serious in Japan would it pose a threat to the IR plans." If that were to happen, the government would have no choice but to give "their full attention and resources to stop the pandemic".
As a reminder, only a week ago the Japanese community stated that coronavirus will probably cause IR cancelation. The entire process has been experiencing several delays and only one city submitted a request for proposal. Meanwhile, the national government considers the postponement of the entire process. Still, there are people who don't believe in the 2026 opening of the resort…
Source:
"Japanese IR process to move forward despite COVID-19: Analysts", calvinayre.com, March 17, 2020.
"coronavirus will not affect the completion of the IR project in Japan"
Land Based Casino News
Back to articles