Back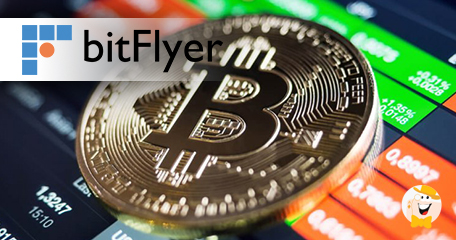 One of the leading exchange platforms for digital money in Japan, bitFlyer, has propelled on the old continent after receiving a license to work within the European Union. The trade presently supports BTC/EUR transactions, with an arrangement to include several different digital currencies by the end of the year. Earlier in November 2017, when Bitcoin skyrocketed to $6900+ for the first time, bitFlyer was among the busiest exchanges in the country.
Acquiring a permit to operate in the European Union has made the platform highly flexible, as it now successfully works on three different continents. The organization will be headquartered in Luxembourg as a daughter company, under the name of Bitflyer Europe S.A. Member state of the Benelux Union has issued a Payment Institution permit to the establishment via Commission de Surveillance du Secteur Financier (CSSF).
The country's Minister of Finance has proudly welcomed one of the Japan's most successful startups, whose first transactions in the EU will not include any trading fees. The offer is valid throughout February and it is primarily targeted at high-volume traders.
Further development of the platform is scheduled later this year, when other cryptocurrencies such as Litecoin, Ethereum and Bitcoin Cash will be integrated. Yuzo Kano, bitFlyer's CEO and founder, said that the regulatory status of all digital assets is fundamental for future transactions and the industry.
As part of the most efficient and profitable exchanges in Japan, the organization currently counts over 1 million users and holds the Japanese Financial Services Agency license. Its operations are widely spread in the United States too, after obtaining permits from 41 states, along with New York. Additionally, BTC transactions via this platform are also available in Illinois, Louisiana, Connecticut, Massachusetts, Nevada, and others.
Source:
"Bitflyer Launches in Europe – Now Licensed on Three Continents", Helms Kevin, bitcoin.com, January 23, 2018.
"a license to work within the European Union"
Bitcoin
Back to articles