Back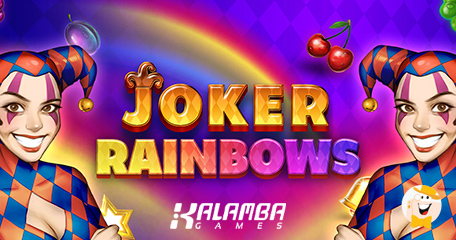 In the world of online casinos, players are constantly on the lookout for new and exciting games that offer a unique twist on classic slots. 
Joker Rainbows is one such game that promises to take players on a journey through classic fruit-style slots infused with brand-new flavor. 
But is this game really worth your time and money? Let's take a closer look.
Exciting Adventure!
First and foremost, Joker Rainbows offers a visually stunning and super smooth user interface that is sure to please even the most discerning of players. 
From the moment you load up the game, you'll be greeted with a rainbow of colors and a host of exciting features that are sure to keep you entertained for hours on end.
One of the standout features of Joker Rainbows is the Kalamba Games' famous Cashpots. With four Cashpots on offer, players can hit special symbols to trigger an instant prize. This adds an extra layer of excitement to the game and can lead to some potentially big wins.
Another feature that sets the game apart from other slots is the Buy Bonus option. This feature allows players to go straight to the bonus spins game, with four options of multipliers and starting bonus spins to choose from. This is perfect for players who are looking for a quick and easy way to start winning big.
Hyperbet and Bonus Spins!
For those who like to take a more strategic approach to their gaming, Joker Rainbows offers the Hyperbet feature. 
Thanks to this feature, players can choose the starting number of bonus spins and Wild Multiplier value from 1, 2, 3, or 10x. 
Also, the feature can help players to maximize their winnings and really get the most out of their gaming experience.
Finally, Joker Rainbows offers a well-known Bonus Spins feature that is triggered by collecting three bonus spins bonus accumulator symbols. Once triggered, players will receive another three bonus spins, which can really add up over time.
With its low minimum bet, instant potential wins, and a host of exciting features, this game provides entertainment on a truly grand scale.
Source:
"Joker Rainbows out now!'', kalambagames.com, April 6, 2023.
Casino Games
Back to articles