Back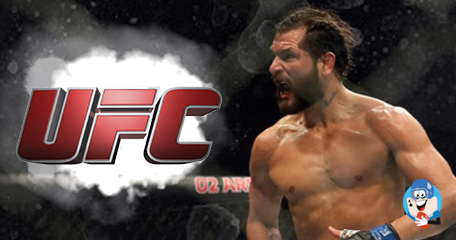 Jorge Masvidal holds the UFC record for the fastest knockout when he knocked out Ben Askren in 5 seconds during UFC 239. His flying kicks to the face are a legitimate threat to any opponent.
The welterweight is a Miami native who looks forward to bettering his MMA legacy. Currently, he is 33-13-0. "Gamebred" is looking for his next fight and is hungry to both collect money and defeat his next opponent.
Two Options:
The two options for UFC master, Masvidal, has is to either fight for money or fight for fame. He could choose to fight for money by fighting an opponent like retired Conor McGregor like big money or he could fight for the title by fighting someone like Kamaru Usman.
Media Statements:
"I want McGregor, man," says Masvidal. "I want to break his face. I think that's an easy paycheck. He's got these cash symbols written all over his face for me. I just don't see it going his way at all, if I'm honest with you."
"It'd just be more money, more fans," he added. "And then fight for the title. Or the title. Either one of them makes sense to me.
"Definitely the title, definitely Kamaru Usman interests me. He's got the title and that's what I want, but he's always having injuries and things are happening," says Masvidal in an interview on "The Dan LeBatard Show."
"I think either or equal out to big, big checks. So, I'm happy with either or. I think Conor is a bigger check, so I wouldn't mind Conor. I want to put money away in the bank. Like I said, I've been doing this a while."
"He taps… I have never tapped in my whole entire career. He's tapped a couple of times. That's backing down right there in my book. So, that's something that I've never done and I feel like I'd break him. It'd be an easy fight," he explained.
"I'm the hot ticket," says Masvidal. "Nobody has moved the needle like this in a long time in MMA. With me breaking the record and whose face I did it on, those things go into consideration. I think strike while the iron is hot. We've both got a hot name. Let's do it, let's just compete. If not, let me just fight the champion already."
Upcoming Sporting Events
Back to articles